Equity and Inclusion Committee
Meet the Committee Members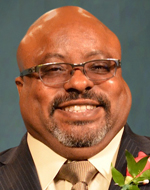 Greg Evans, Co-Chair; Eugene City Councilor
Email: gevans@eugene-or.gov
Councilor Greg Evans, past president of the LOC Board of Directors, has been a member of the Eugene City Council since 2013. In that time, he has served on the city's Budget Committee, Human Rights Commission, Human Services Commission, Public Safety Coordinating Council, and Public Safety Coordinating Council-Youth Services Subcommittee.
An educator, human/civil rights activist and transportation policy advocate, Evans is associate vice-president for equity and inclusion at Lane Community College. He also served as the 2017-18 chair of the National League of Cities' Transportation and Infrastructure Committee and the University Cities Council.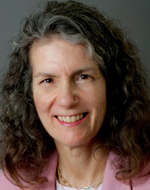 Amanda Fritz, Co-Chair; Former Portland City Commissioner
Email: AmandaFritzRN@aol.com
Former Commissioner Amanda Fritz served three terms on the Portland City Commission and oversaw Portland Parks and Recreation and the Bureau of Emergency Communications. She is co-founder of the Office of Equity and Human Rights, and led the council's unanimous support for the city's paid sick time program that is now law statewide.
Fritz, a retired registered nurse, was the only woman for the first eight years on the council and Jo Ann Hardesty's election in 2019 marked the first time a person of color had sat on the council in many years.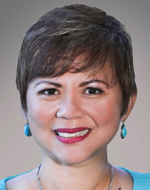 Candy Canga-Picar, DNP, Councilor, Metolius
Councilor Canga-Picar joined the Metolius City Council in 2016. She previously lived in large cities in California and her move to Metolius was her first experience of living and working in a rural area. Canga-Picar earned her doctorate degree with a transcultural care project that promotes cultural competency to health care providers and community members in Jefferson County.
As the only Filipino-American health care leader in Jefferson County, it is her number one goal to promote diversity.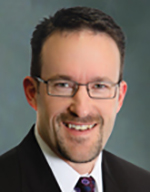 Dr. Dave Drotzmann, Mayor, Hermiston
Dr. David Drotzmann has served on the Hermiston School Board, Hermiston School District Budget Committee, and is past president of the Sports Booster Club, a past president of the Hermiston Rotary Club, and a former LOC Board member. Drotzmann was elected in 2012 and is currently serving his fourth term as mayor. He became involved in city government because he believes in being part of the solution.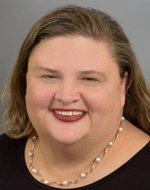 CM Hall, Councilor, Newport
CM Hall (she/they) is a lifelong Oregonian and a nationally-certified sign language interpreter. She is the co-director of the DeafBlind Interpreting National Training and Resource Center, and teaches DeafBlind Culture, Communication, & Guiding classes and LGBTQ Studies courses at Western Oregon University. She has worked as a political strategist on many campaigns, as a fundraiser for nonprofits, and also leads fundraising how-to workshops.
CM chairs the Emerge Oregon board, working to train more women to run for office, and she curates a storytelling event, The Coming Out Monologues, raising funds to elect pro-LGBTQ candidates to office.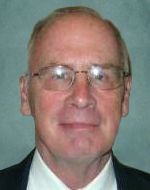 Pete Truax, Mayor, Forest Grove
Pete Truax became mayor of Forest Grove in October 2009, when he was appointed to finish the unexpired term of Richard Kidd and re-elected to that position in 2010, 2014 and 2018. Truax was first elected to the Forest Grove City Council in 2000 and held the position of councilor until being appointed mayor. He served as president of the LOC in 2015.
Truax is currently the chair of the Metropolitan Mayors Consortium and is also serving on the Board of Directors for Community Action Organization and the Washington County Visitors Association. He taught for 28 years in the Forest Grove School District as a middle and high school English teacher. He also is a veteran with service in the United States Army and served in Vietnam.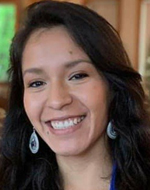 Julia Martinez Plancarte, Councilor, Newberg
Local Government People of Color Caucus Representative
Councilor Jules Martinez Plancarte was born in Patamban, Michoacan, Mexico. At the age of five her family immigrated to Newberg, Oregon. Although Jules considers Newberg her hometown, her indegenous Purépecha roots continue to play a key role in her professional work and community service. Jules graduated with a double major from the University of Oregon in 2017 with a BA in Law and Human Rights & Spanish Literature. Martinez Plancarte continues to live in Newberg and now serves as the first Latina City Councilor for District 2. She works for Capaces Leadership Institute where she currently serves as the Project Manager for the Alianza Poder Protecting Oregon Farmworkers which covers Clackamas, Marion, Polk and Yamhill County.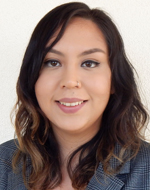 Angeles Godinez-Valencia, Councilor, Cornelius
LOC Women's Caucus Representative
Angeles Godinez-Valencia is the Education Director for Centro Cultural where she builds meaningful partnerships for change and develops culturally specific programming for the latinx community. Angeles has a Bachelor's degree in computer science and physics and a minor in math. Having worked in a physics and robotics lab, she's presented her research at the Virginia Tech Women in Physics conference and Landmark Research Conference. Outside her work hours, Angeles is dedicated to helping her community by serving as a Cornelius City Councilor and volunteering her time at Neil Armstrong Middle School and Tom McCall Upper Elementary, where she helps in their science after school programs. Through her professional and volunteer work, she has learned how to understand and respect the needs of her community, to fight and make sure that all are exposed to equitable opportunities.