Local Government Personnel Institute (LGPI)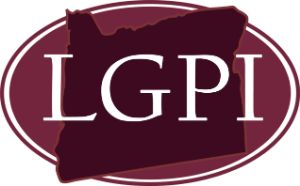 The Local Government Personnel Institute (LGPI) was founded in 1971 as a joint venture between the League of Oregon Cities (LOC) and the Association of Oregon Counties (AOC). LGPI offers human resources and labor relations assistance to cities, counties and special districts throughout Oregon.
As a part of the LOC, LGPI exists solely to serve local governments. Our mission is to provide you high-quality, professional and affordable services tailored specifically for the public sector market.
LGPI members rest easy knowing that knowledgeable, passionate, practical, and professional help is just a phone call or email away when it is most needed. LGPI members receive no-cost technical assistance, and a discounted rate on LGPI consulting services, including labor relations representation, HR assistance, pre-employment background checks, training, and so much more. Oregon's local governments have saved thousands of dollars employing our expert advice to avert crises and to handle their everyday needs in labor relations and human resources.
LGPI's HR experts conduct salary surveys, classification and compensation studies, write job descriptions and answer tough HR dilemmas. If you need help dealing with an employee issue, or if you're looking for representation in union negotiations, our experienced labor relations staff is your best choice.
Cities, counties, special districts, councils of government, community colleges, and other local governments all benefit from LGPI's services.
We are a team of experts supported by the resources of the LOC which means we can provide our members expertise in human resources and labor relations at rates much lower than found in the private sector.
Visit LGPI's website to learn more about the benefits of LGPI membership.