8:00 a.m. - 8:15 a.m. - Welcome
8:15 a.m. - 9:30 a.m. - Opening Keynote Speaker - Astoria Mayor Bruce Jones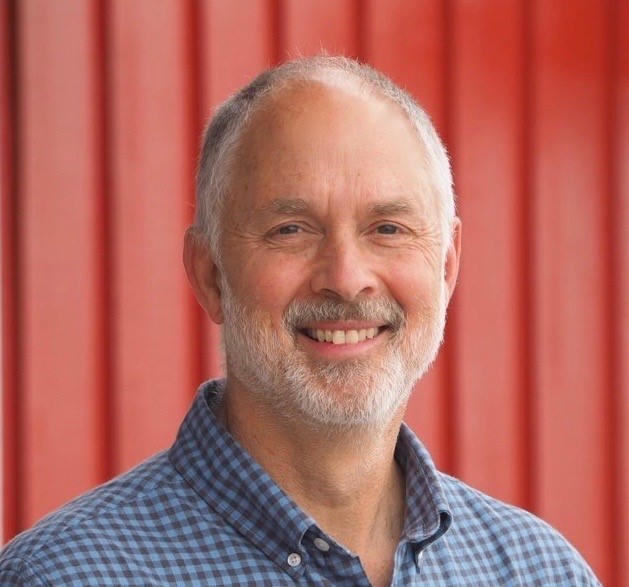 Bruce Jones will recount the U.S. Coast Guard's response to Hurricane Katrina through his experience as Commanding Officer of USCG Air Station New Orleans, beginning with his arrival over the flooded city at the controls of a search and rescue helicopter just hours after the hurricane came ashore. His presentation will cover the impact of responding despite devastated transportation, communications, and governmental infrastructure, and relate the experience to the challenges Oregon will face after a Cascadia Subduction Zone event.
9:30 a.m. - 9:50 a.m. - Break
9:50 a.m. - 10:50 a.m. - Breakout Sessions
How to Communicate with Constituents During an Emergency
Speakers:
John McArdle, Mayor, Independence
Brian Dalton, Mayor, Dallas
Beth Wytoski, Mayor, Dayton; Oregon Mayors Association President
John Turner, Mayor, Pendleton
In the event of an emergency in your city, how do you as an elected official coordinate your city's response to your constituents? What DO you say, and what DON'T you say? Join our panel of seasoned elected officials as we discuss the ins and outs of effectively communicating with your constituents during a crisis.

Prepare, Prevent, Respond and Recover After Critical Events
Speakers:
Stan Thomas, Deputy Director, Oregon Office of Emergency Management
Jim Trett, Mayor, Detroit

Earthquake Resilience: Integrating ShakeAlert into Your Community
Speaker: Lucy Walsh, Oregon ShakeAlert Regional Coordinator
The ShakeAlert Earthquake Early Warning System is now operational in Oregon. Learn how earthquake early warning is possible, how the Oregon public can receive earthquake early warning alerts, and how to take full advantage of ShakeAlert through integration of alerts into city critical infrastructure.


CERT Teams/Training - You're Not Alone
Speakers:
Kimber Townsend, Program Coordinator, Polk County CERT
Greg Walsh, Emergency Preparedness Manager, Salem
A Community Emergency Response Team (CERT) is part of a FEMA program used by municipalities to learn, practice and promote emergency preparedness and resiliency. CERT members are trained to safely respond to an emergency and can provide assistance when first responders are unavailable. This session will cover: how to start a program in your community; the whole community approach to creating a program; components of CERT training; and program management.


Cyber Security: Preparing Your Technology for Disaster
Panelists:
James Fair, Sr. Vice President of IT Services, Executech
Tyler Rasmussen, Vice President of Cybersecurity, Executech
Biren Jajal, Account Executive, Acronis
Join our live panel discussion with a group of IT and cybersecurity experts! We'll discuss: how to better secure your city against hackers and other external threats; how to prepare your network and data for a disaster (human or natural), and close the session with live Q&A.


10:50 a.m. - 11:10 a.m. - Break
11:10 a.m. - 12:10 p.m. - Breakout Sessions
Emergency Preparedness - Lessons Learned
Speakers:
Moderator: Mike Cully, Executive Director, LOC
Cara Biddlecom, Deputy Public Health Director and Director of Policy and Partnerships, Oregon Health Authority
Dave Drotzmann, Mayor, Hermiston
Michelle Van Deren, Section Chief - West Region, FirstNet
John Vial, Emergency Manager, Jackson County
Eric Swanson, City Manager, Phoenix
Andre' Le Duc, Chief Resilience Officer, University of Oregon
Dan Larson, Vice Provost for Student Affairs, Oregon State University
Over the past 18 months, emergency response has been a constant for communities in Oregon. It began with floods in Eastern Oregon last February, was quickly followed by the COVID-19 outbreak, then the September wildfires, and finally the winter ice storm. In this town hall discussion, state and local leaders share their experiences of responding to these emergencies, and the key take-aways that will help them prepare for the next one.


How to Communicate with the Press During an Emergency
Speaker: Anne Marie Levis, President, Funk Levis & Associates
Emergency situations nearly always attract media attention and city leaders will be called upon for statements, information and updates. A city's response to media requests should be prompt, but not at the expense of getting the facts and the message right. In this session, attendees will learn from a veteran public information officer and media relations expert about the importance of timing, crafting and managing your message, and proactively working with local media to get the story right.


Roles & Responsibilities of Elected Officials and City Staff During an Emergency
Speakers:
Patty Mulvihill, General Counsel, LOC
Kenneth Murphy, Emergency Preparedness Coordinator, Lincoln City
A city's effective emergency response requires a well-coordinated effort in which everyone knows their role and does their job. Using examples from cities statewide, this session explores the steps needed to properly declare an emergency, how long a declaration can last, and how it can be extended. In addition, the presenters will outline who specifically must be included in an emergency operations plan and how they'll assist during an event. They will also review the importance of establishing lines of communication to a wide range of citizens and community groups.


Emergency Management Planning: Preparing and Responding to Disasters
Speakers:
Amanda Ferguson, City Planner, City of Cottage Grove
Katie Durfee, Risk Management Supervisor, CIS
Dave Nelson, Deputy Property/Casualty Trust Director, CIS
With recent wildfire and ice storms throughout Oregon, there has never been a better time to develop your emergency management plans. The panel will discuss planning for responding to disasters and how that informs the development of your emergency management plan and continuity of operations plan (COOP). With a specific focus on protecting your Heritage Properties through the development of a Disaster Resilience Plan for Heritage Resources (DRHR).


12:20 p.m. - 1:10 p.m. - Lunch Break/Affinity Group Meetings
1:20 p.m. - 2:20 p.m. - Breakout Sessions
Crisis Management
Speaker: Heather Buch, Commissioner, Lane County
​​​​​​​In a crisis, good problem solving and decision-making can avert tragedy and help a community recover quickly from an event. This session will cover: how to plan for an effective disaster response; leadership and decision making; crisis communication; and recovery.
Breathing Life into your Emergency Operations Plan
Speakers:
Patence Winningham, Emergency Manager, Lane County
Luis Hernandez, Councilor President, Cornelius
During an emergency or disaster, cities will need to follow operational plans that have been tailored to their community's unique needs. The presenters will discuss how the Comprehensive Preparedness Guide (CPG 101), FEMA's planning doctrine for emergency operations plans, supports the "whole community" approach to emergency planning, including collaboration with the private sector and integration of social infrastructure and community-based organizations.


The Legal Challenges that Arise When Preparing for and Responding to Emergencies
Speaker: David Doughman, Beery Elsner & Hammond
Events over the past year have tested cities in many ways. This is especially true with respect to the ability of Oregon's cities to respond to emergencies. The session will focus on emergency declarations at the local level, the relationship to declarations made by the state and a discussion of the powers and limitations associated with each.
Roles of OEM and National Guard During an Emergency
Speaker: Lt. COL Travis Lee, National Guard
​​​​​​​​​​​​​​​​​​​​​​​​​​​​This presentation will outline the Oregon Office of Emergency Management structure between emergency operations and state agency partners, and specifically, engagement with the Oregon National Guard. We will also discuss important emergency response recourses for community partners.​​​​​​​​​​​​​​​​​​​​​
​​​​​​​

2:20 p.m. - 2:40 p.m. - Break
2:40 p.m. - 3:40 p.m. - Closing Keynote Speaker - OEM Director Andrew Phelps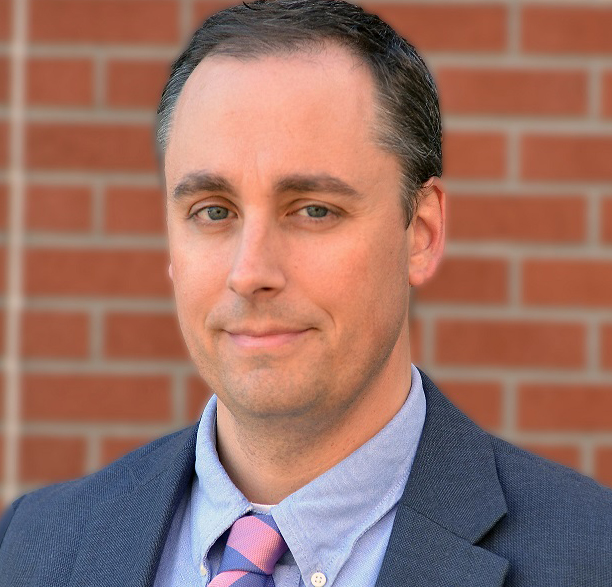 Every community in Oregon has been impacted by a large emergency or disaster in the past few years. Whether it is the ongoing response to the COVID pandemic, the recent ice storm in the Willamette Valley, last year's devastating wildfires or Eastern Oregon flooding, no corner of our state has been spared. As we respond to and recover from these events, we also look to the threat posed by a Cascadia Subduction Zone earthquake and tsunami and recognize the need to prepare our communities and reduce our risk. This discussion will highlight some of the hazards we face, how we all need to work together to mitigate their impacts, and how our recent disasters may shape our state's future.


3:45 p.m. – 4:15 p.m. - Virtual Networking Reception