Local Government Spring Conference
Thank You for Making the Spring Conference a Success!
More than 300 city officials, speakers, sponsors and exhibitors met in Hermiston April 21-22 for the 2022 Spring Conference.
See you at our Annual Conference in Bend - October 5-7, 2022.

Thursday, April 21
7:00 a.m. – 5:00 p.m. - Trade Show Open
7:30 a.m. – 4:30 p.m. - Registration Open
7:30 a.m. – 8:30 a.m. - Continental Breakfast (Councilor and Mayor Workshop attendees only)
8:30 a.m. – 11:30 a.m. - Councilors Workshop (additional $75 fee)
Effective Leadership - Making a Difference Throughout Oregon
Speaker: Ari Basil-Wagner, Chief Operating Officer, Greater Oregon Behavioral Health, Inc. (GOBHI)
Panelists:
• Patty Mulvihill, Interim Executive Director, LOC
• Byron Smith, City Manager, Hermiston
• Catherine Biscoe, Councilor, Philomath
• Steve Uffelman, Councilor, Prineville
With a focus on effective leadership through collaboration, this workshop is for you and about you. Local leaders will present on this important topic and engage your insights, creating opportunities to learn from each other's expertise and leadership styles. The workshop includes: a look at local successes; a panel on collaboration in its broadest form, specifically the integration of new councilors with the more tenured; and effective strategies for collaboration.
8:00 a.m. – 11:00 a.m. - Mayors Workshop (additional $75 fee) ​​​​​​
Top Tools & Techniques Applied to Problem-Solving for Cities and Towns
Speaker: Kathy Beckwith, Mediation Trainer
Come discover answers to these questions:
What one problem-solving skill is considered THE most important of all for mayors to use (and how do I learn it today)?
What is the best technique for bringing about a shift into SOLVER mode?
How can I excite others to generate ideas that bring solutions?
What problem-solving/communication tools have other Oregon mayors found most beneficial in keeping relationships strong as problems are resolved?
What gift can I give youth who want to follow my lead – into caring, positive service in their community, and help them at the same time, to develop invaluable lifetime communication skills?

11:15 a.m. – 12:30 p.m. - OMA Board Meeting
12:00 p.m. – 1:30 p.m. - Welcome & Keynote Lunch
Sponsored by: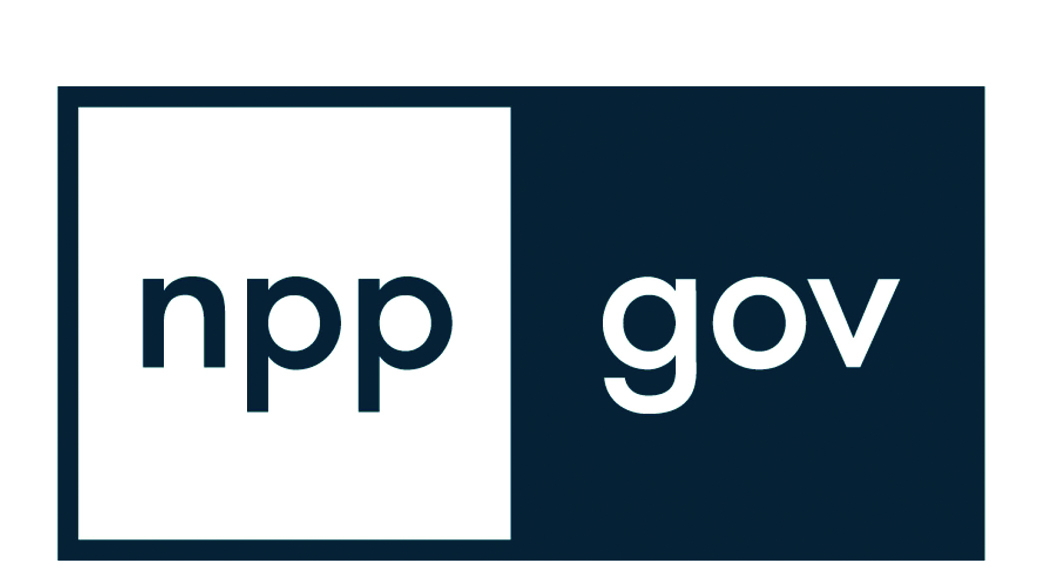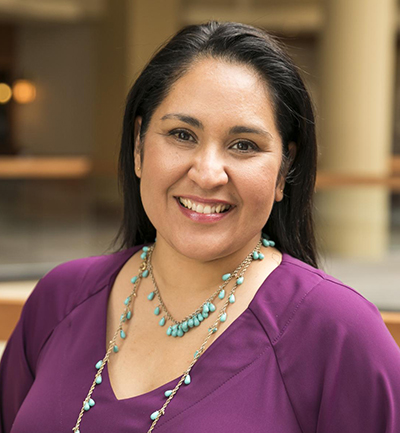 Speaker: Irma Esparza Diggs, Senior Executive and Director, Federal Advocacy, National League of Cities
The American Rescue Plan Act and the federal Bipartisan Infrastructure Bill have provided a generational investment for cities. Ms. Diggs will provide an overview of these bills and explain how to successfully utilize the funding. Read more
1:30 p.m. – 2:00 p.m. - Networking Break
2:00 p.m. – 3:00 p.m. - Breakout Sessions
A Capital Improvement Roadmap - Strategies to Modernize Your Facilities - Presentation
Sponsored by:
Speakers:
• Gerry Glynn, Business Development, Oregon Energy & Infrastructure Services, Ameresco
• Marc Retish, Senior Manager, Asset Sustainability & Capital Planning, Ameresco
• Joe Mankiewicz, Business Development, Oregon Energy & Infrastructure Services, Ameresco
Cities face multiple infrastructure challenges, including how to prioritize, plan and fund facility operations and maintenance. Several state (i.e., CREP) and federal (i.e., ARP, BRIC) grants are available now. In this session, you'll learn how you can utilize those in order to prevent assets that serve the community from becoming liabilities and communicate with the public to manage expectations.
Housing Production Strategies: How Cities are Encouraging Needed Housing Development - Presentation
Sponsored by:
Speakers:
• Beth Goodman, Senior Policy Advisor, ECONorthwest (Moderator)
• Steve Koper, Assistant Community Development Director, Tualatin
• Nick Snead, Community Development Director, Madras
• Dustin Nilsen, Planning Director, Hood River
Cities across the state are considering a variety of policy and planning options to encourage the development of needed housing. Recent legislation will require cities of a certain population threshold to adopt a Housing Production Strategy (HPS). This session will provide insights from an industry expert and cities that have recently developed and adopted a Housing Production Strategy, including smaller cities not subject to recent legislation.
2:00 p.m. – 4:30 p.m. - Tours - Transportation for tours will be provided. Buses will load outside of EOTEC at 1:40 p.m. and leave promptly at 2 p.m. We recommend wearing comfortable clothing and shoes.
Water Re-Use Innovations - A tour of regional water projects that maximize the valuable water resources in the Hermiston area. The two tour stops will Illustrate how to produce Class A wastewater, and how to develop a system for reusing non-contact cooling water. (additional $15 fee)
Sponsored by:
Community Fundraising for Projects – A tour of multiple local projects completed with assistance from community fundraising. Tour stops include: Kennison Field, Funland Playground, and the Eastern Oregon Trade and Event Center (EOTEC). (additional $15 fee)
Sponsored by:
3:00 p.m. – 3:30 p.m. - Networking Snack Break
Sponsored by:

3:30 p.m. – 4:30 p.m. - Breakout Sessions
Oregon Case Studies in Cybersecurity - Presentation
Sponsored by:
Speakers:
• Patrick Priest, Executive Director, CIS (Moderator)
• John Walsh, City Administrator, St. Helens
• Nick Lapp, Chief Technology Officer, Intermountain ESD
In managing public safety departments, critical infrastructure (water, sewer, electric, etc.) and more, cities access and store considerable amounts of sensitive information, including addresses, driver's license numbers, credit card numbers, social security numbers, and medical information. At the same time, cities continue to move services online, the use of smart devices is increasing, and society is becoming more technologically advanced, which means systems require constant updating and maintenance. Recently, multiple local governments in Oregon have been victims of cyber-attacks, and that trend is growing. In this session, cities that have been attacked offer their advice on how to prevent future attacks and how to rebuild if one happens.
• Jenna Jones, LOC Lobbyist
• Patty Mulvihill, LOC Interim Executive Director
The LOC and veteran local government officials consistently champion home rule and decry its erosion by the state. But what is home rule? Why does it matter? What should Oregon's local government leaders be doing to harness its power? This interactive session will answer those three questions and many more. Attendees should come prepared to ask questions, provide examples, and engage with one another and the presenters.
6:00 p.m. - 9:00 p.m. - Offsite Reception – Echo Ridge Cellars (551 N. Thielson St., Echo)
Sponsored by:

Join us for fun, food, drinks, and networking at Echo Ridge Cellars. LOC will provide transportation to and from the cellars. Buses will pick up attendees outside the front lobby of Oxford Suites and Holiday Inn Express at 5:20 p.m. and depart at 5:40 p.m. Returning buses will load at 9:00 p.m. and depart at 9:15 p.m.
Friday, April 22
7:00 a.m. – 5:00 p.m. - Trade Show Open
7:30 a.m. - 4:30 a.m. - Registration Open
7:30 a.m. - 8:30 a.m. - Networking Breakfast
Sponsored by: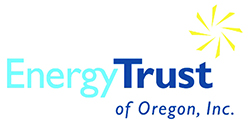 8:30 a.m. – 10:00 a.m. - Breakout Sessions
• Jake Boone, Assistant to the City Manager, Cottage Grove (Moderator)
• Jon Unger, Program & Policy Coordinator, Business Oregon
• Michael DeHart, Broadband Program Coordinator, Business Oregon
• Travis Brouwer, Assistant Director, ODOT (Revenue, Finance and Compliance)
• Ryan Phillips, Program Analyst, Clean Water State Revolving Fund, DEQ

Congress has made significant investments in infrastructure through the American Rescue Plan Act (ARPA) and Infrastructure Investments and Jobs Act (IIJA). To make the most of these investments, all levels of government will need to work together. In this session, our state agency partners highlight resources available to cities as Oregon's infrastructure is developed and modernized.
​​​​​​Diversity, Equity and Inclusion (DEI) Roundtables
Sponsored by:
Speakers:
• Jenna Jones, Lobbyist, LOC
• Christopher Lopez, POC Caucus President; Councilor, Monmouth
• Nancy Peterson, Councilor, Hermiston
Diversity, equity and inclusion mean something different to everyone, but each city official brings unique and valuable experiences to their communities. This roundtable discussion will allow city officials to share their experiences and thoughts on how to make communities across Oregon more equitable for all.
10:00 a.m. – 10:30 a.m. - Networking Break
10:30 a.m. – 11:30 a.m. - Breakout Sessions
Juggling Cats While Walking on a Tightrope Over a Burning Pit – Recruitment and Retention in Abnormal Times
Sponsored by:
Speaker:
• Ron Holifield, Chief Executive Officer, Strategic Government Resources
The Great Resignation, COVID, political turmoil and Baby Boomer retirements have converged to make this the hardest time in history to recruit and retain employees at every level. It can be tempting to just pull the covers over your head and wait for things to go back to normal - but abnormal IS the new normal! The good news is that there are strategies that can help you be more successful in recruiting and retaining employees in these difficult times. This dynamic session will provide you with a roadmap for a successful future while those who stick to traditional ways of doing business fall further and further behind in competing for talent.
• Chad Jacobs, Partner, Beery, Elsner & Hammond
The Houselessness crisis in Oregon has impacted cities in Oregon in a variety of ways. With court decisions like Martin v. Boise and Blake v. Grants Pass, along with recent Oregon legislation, the manner in which cities can respond to the houselessness crisis are nuanced and varied. This session will explain the legal standards cities must consider as they work to address this crisis, and provide the pros and cons of different approaches taken by cities across Oregon.
11:30 a.m. – 11:45 a.m. - Networking Break
11:45 a.m. – 1:15 p.m. - Lunch & General Session: Legislative Update: How to Balance Rural and Urban Interests
Sponsored by:

Speakers:
• Taneea Browning, LOC President; Councilor, Central Point, Co-Moderator
• Dave Drotzmann; LOC Treasurer; Mayor, Hermiston, Co-Moderator
• Senator Bill Hansell, Senate District 29
• Senator Elizabeth Steiner Hayward, District 17
• Representative Bobby Levy, House District 58
• Representative Greg Smith, House District 57
• Representative Ken Helm, House District 34
Oregon's Legislature includes 90 state legislators. The balance of representation however is tipped to urban districts. This legislative panel represents a mix of rural and urban legislators. Come learn how they try to balance urban and rural interests.
1:15 p.m. – 1:45 p.m. - Networking Break
1:45 p.m. – 2:45 p.m. - Breakout Sessions
• Steve Greenwood, Director of Training, National Policy Consensus
• Wendy Willis, Director, Oregon Kitchen Table
Relying on the principles of targeted universalism, community organizing, and civic leadership, the presenters will share their experience with culturally specific community engagement. Wendy leads a statewide civic engagement platform which helps all Oregonians weigh in on public decisions, with a particular focus on those people who have historically been left out of the process. Steve helped found the Hillsboro Leadership Academy, helping a diverse group of emerging leaders learn collaborative skills while working together on a public issue. Both Oregon's Kitchen Table and the training and academic program are housed in the National Policy Consensus Center in the Mark O. Hatfield School of Government at Portland State University.
System Development Charges: Innovations and Challenges - Presentation
Sponsored by:
Speakers:
• Mark Gharst, Lobbyist, LOC (Moderator)
• John Ghilarducci, President, FCS Group
• Mark Morgan, Assistant City Manager, Hermiston
• Jayme Bennett, Finance Officer, Mosier
System Development Charges (SDCs) are an important tool for developing critical infrastructure for our communities. This session will feature a leading practitioner on SDC rate setting methodology, a smaller city sharing their experience standing up a new type of SDC, and a larger city discussing their experience with a recent rate change.
2:45 p.m. – 3:00 p.m. - Networking Snack Break
Sponsored by:

3:00 p.m. – 4:30 p.m. - General Session – Property Tax Reform: Bringing Fairness and Local Choice to Cities' Top
Revenue Source - Presentation
Sponsored by: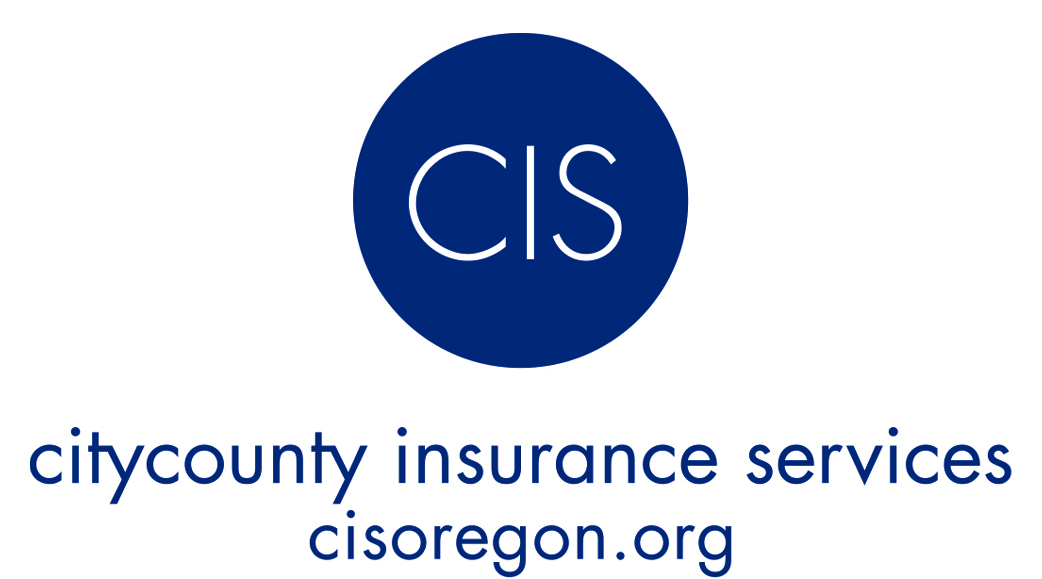 Speakers:
• Byron Smith, City Manager, Hermiston
• Mark Gharst, Lobbyist, LOC
Reform of the state's property tax system has been a longstanding priority for LOC's members. Property taxes are the top revenue source for cities, but the two ballot measures from the 1990s that created our current system have not aged well. This session will cover a brief overview of Measure 5 and Measure 50, the issues these ballot measures have created, and recent conversations around reform.
5:00 p.m. – 7:30 p.m. - Networking Reception & Rodeo
Sponsored by:

Cap off the two-day conference by enjoying a hosted reception and complimentary tickets to a regional rodeo competition! Courtesy of our sponsor, we'll will be serving a tri-tipped dinner (vegetarian and vegan options will be available) and complimentary drinks. The reception is located at the EOTEC stadium, which is a short walking distance from the conference center.​​​​​​
---
COVID Protocols
The LOC will follow any state level protocols in place at the time of the conference. We strongly ask and encourage attendees not to attend the conference if they feel sick. Full conference refunds will be given to anyone unable to attend the conference for any illness. Cancellations are not accepted by phone. Please send cancellations and substitution notices to loc@orcities.org. Cancellations must be received no later than April 29, 2022.
View additional information on registration and LOC's cancellation policy here.
If you have further questions about the Spring Conference, please feel free to email Lisa Trevino, our conference manager: ltrevino@orcities.org.