2020 Helen & Alan Berg Good Governance Award Nominees
Eugene - Spanish Language Fix-It Fair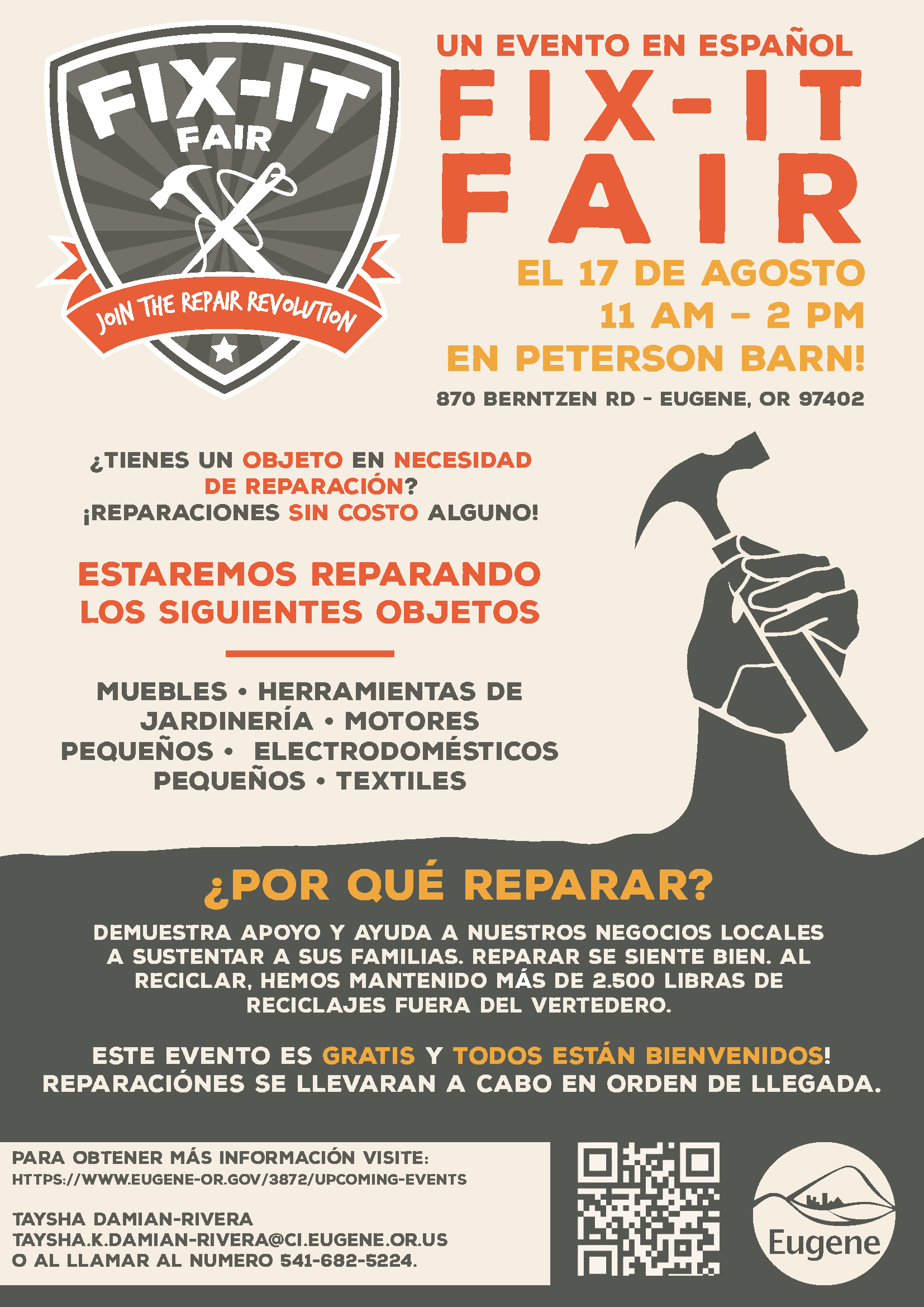 The City of Eugene has a robust repair and reuse program and provides ongoing repair education and events to the community for the purposes of preventing waste and promoting repair; keeping money in our local economy and support families in our area. Repairing broken items gives community members more options beyond throwing goods away and repair education is empowering and supports community resilience. As part of these efforts, the City regularly hosts Fix-It Fairs, inviting the community to get items repaired at no cost.
In concert with ongoing Fix-It Fairs, on August 17, 2019 the City's Waste Prevention program hosted a Spanish language version of the popular events to provide access and better serve Spanish speaking community members and more effectively engage an underrepresented population around issues of waste prevention. Repair services and DIY repair education information were made available for a variety of products, such as lawnmowers, appliances, furniture, electronics, clothing, and tools.
The Spanish language Fix-It Fair was staffed by Spanish speaking repair professionals and volunteers. Family friendly children's craft activities, games, and entertainment were also provided in Spanish. Additionally, the event project lead was recruited through the City's Language and Cultural Liaison (LCL) program which trains temporary City employees who bring language and cultural skills to the organization in order to help provide improved access to City services for communities that experience barriers, while also investing in the skills of the City's workforce.
Additional Fix-It Fairs and workshops in both English and Spanish are planned for 2020.