Program subject to change
7:00 am – 9:00 am Trade Show open
8:30 am – 12:00 pm OMA Annual Membership Meeting and Workshop
Our Mayors Fall Workshop is another great opportunity to network with fellow mayors from across the state. Our center pivot is a near two-hour session on "Cascadia – The Role of Oregon's Mayors." We all know the basics of this looming catastrophe, but exactly how do we in our unique positions as mayors fit into the mix? The presentation involves subject matter experts and opportunity for group discussion. This will be followed by more discussion in the Mayors Open Forum - always a great chance for us to share what's hot on our minds.
8:30 am – 12:00 pm OCCMA Workshop and Annual Membership Meeting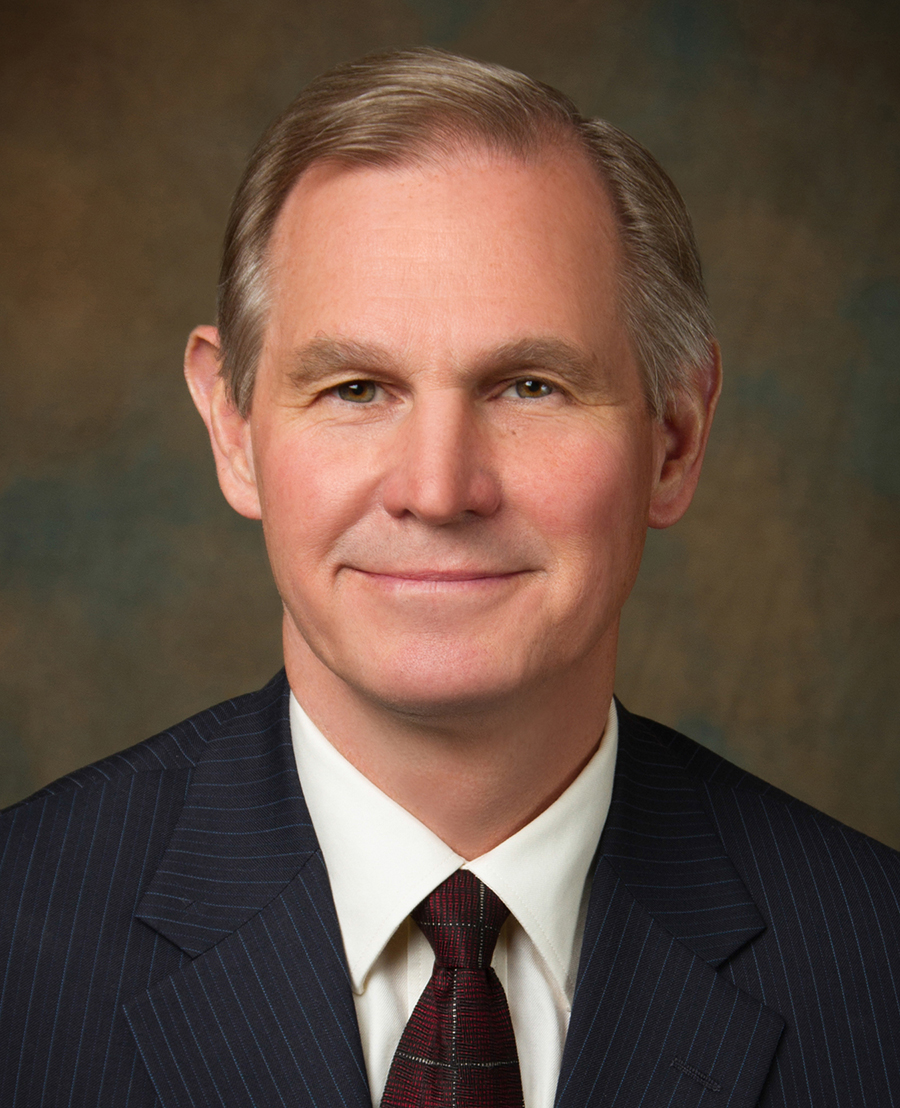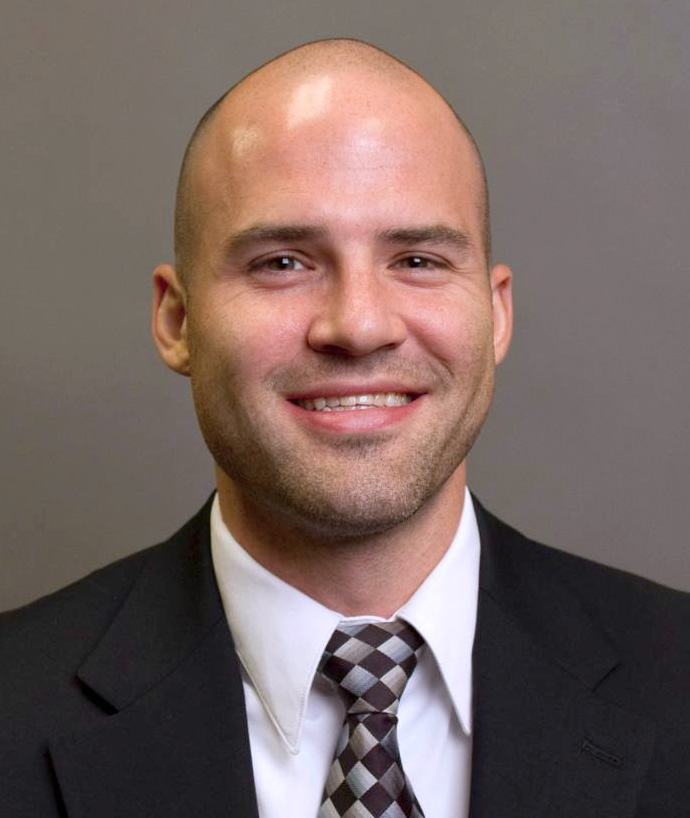 The Human Side of Budgeting
Scott Lazenby and Jordan Wheeler
Financial challenges are facing many local units of government across Oregon. Traditional approaches to budgeting have not necessarily bridged the gap between limited resources and the true needs of an organization. The Human Side of Budgeting approaches the budget from a local government management point of view, and makes the case that traditional budget systems work against almost everything we know about good management. For a system that is often the source of frustration, this workshop offers an alternative that fits perfectly between tomes on the politics of public budgeting and the mechanics of public budgeting.
8:30 am – 12:00 pm Councilors Workshop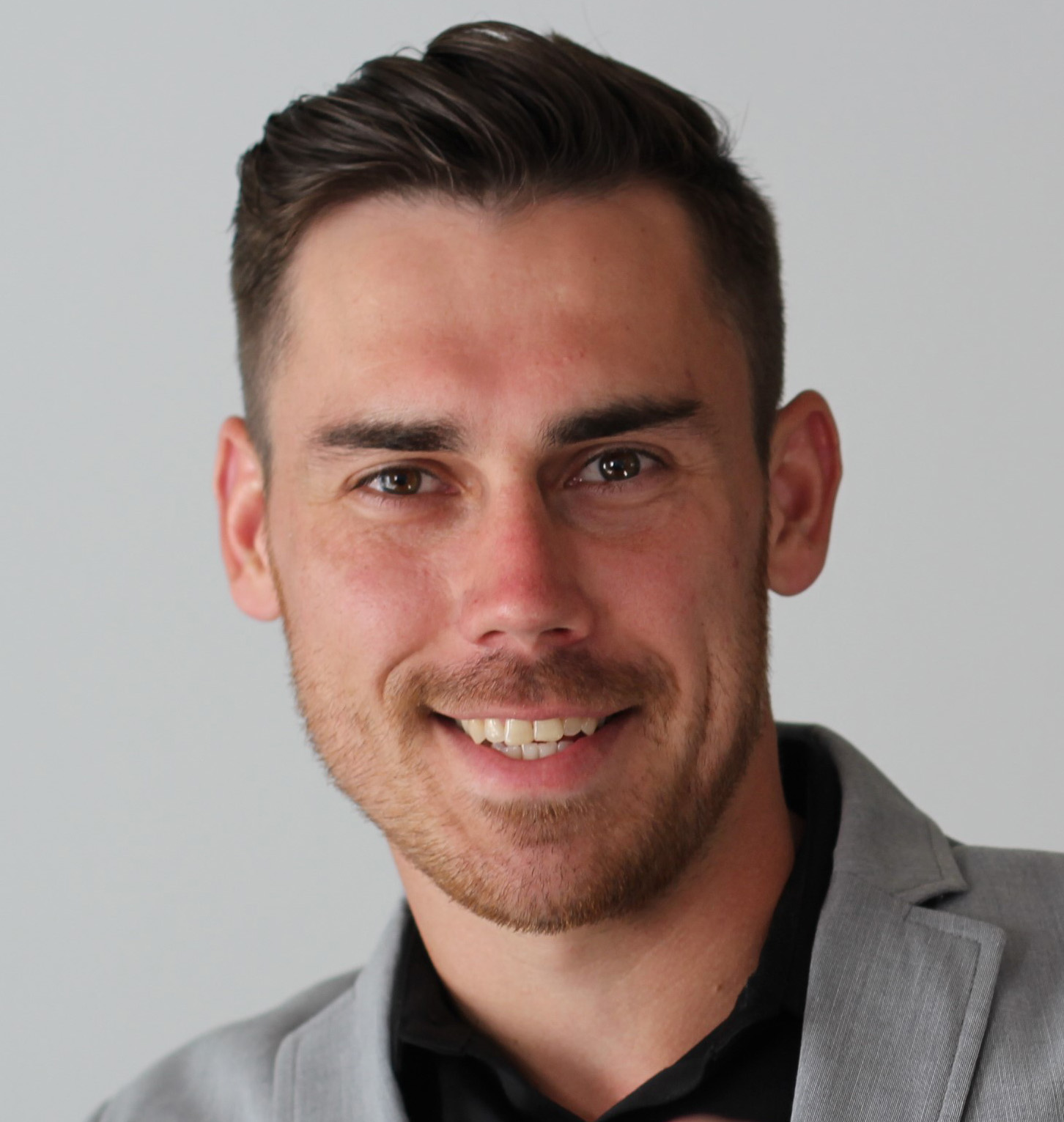 Stay Alive All Your Life!
Michael Ivanov
This workshop will take you through a story of resilience, will power, and hope while revealing 11 timeless principles for extraordinary personal power and quality of life. Expect to break through limitations and be inspired to become the greatest leader, employee, spouse, parent and human you can be. You will learn exactly how you can stay inspired, motivated, and most importantly, alive all your life!
During the last hour of the workshop, attendees will gather for a round table discussion of issues pertinent to elected city officials. Some discussion topics will be predetermined, but there will be time for attendees to ask questions and get input from the collective wisdom of the group.
8:30 am – 3:00 pm Seminar – Human Resources
As employers, local governments are required to do two things: keep up-to-date with employment laws and best practices; and, ensure a vibrant, respectful, and innovative work place exists. Local government officials in the human resources field, or anyone who supervises government employees, should attend this one-day seminar. Attendees will receive the most current information on key employment laws, while simultaneously learning strategies and techniques for effectively and respectfully maintaining diverse workforces.
View full description and sessions
11:30 am – 1:00 pm Lunch with Trade Show
12:35 pm – 1:35 pm BREAKOUT SESSIONS
How to Work with the Media
How to Develop a World Class City Councilor Orientation
Diversity, Equity and Inclusion – What it is and Why it Matters
Addressing the Hidden Impacts of Homelessness
12:45 pm – 2:45 pm Local City Tours
Affordable Housing in Bend
Bend was the first city in Oregon to implement an affordable housing fee. To date, this fund has generated approximately $7 million, with proceeds helping to develop a wide variety of housing throughout the community. In turn, Bend has loaned over $14 million, leveraging more than $77.6 million in state and federal funding and $28.4 million in private equity. Funding has been secured for 770 units. This tour will include visits to affordable housing projects and a recently-expanded family shelter. Members of the city's Affordable Housing Team will speak to the recent efforts to address the affordable housing crisis.
Bend has topped The Milken Institute's "U.S. Best-Performing Small Cities" index three years in a row and boasts one of the highest job growth rates in the country. The outdoor products industry has played an important role in this growth, as designers and manufacturers have tapped into Bend's easy access to world-class skiing, mountain biking, and even surfing. Bend is home to: a startup incubator focused on outdoor products; the only funding competition in the world focused on the outdoor recreation industry; a dedicated co-working space; and the Oregon Outdoor Alliance, a statewide association providing a voice to the outdoor industry. Some of the most successful and innovative outdoor recreation companies on the planet are proudly based in Bend, including Hydro Flask and Ruffwear. Registrants will have a chance to hear from participants in Bend's outdoor products ecosystem while touring the campuses of some notable success stories.
Bend - Water Filtration Facility
The city of Bend is required to meet the federal Safe Drinking Water Act (SDWA) and filter its Bridge Creek surface water source to meet various water quality conditions, including the removal of cryptosporidium. Bend's membrane filtration plant went online in April of 2016, and it meets this public health requirement, while also removing silt and other particles from the surface supply, ensuring a reliable, year-round water source – even after a recent fire in the forested watershed. Bend staff will present this tour and discuss the process leading up to the selection of membrane treatment and the challenging public opposition.
12:45 pm – 2:45 pm Bills & Brews
Join the LOC lobby team on a field trip to Cascade Lakes Brewing in Bend to hear a recap of the 2019 legislative session. Transportation, snacks and dessert will be provided. Alcohol costs will not be included.
Pre-registration is required, with a maximum of 35 participants. To register send an email to loc@orcities.org or edit your registration by logging into your account.
1:45 pm – 2:45 pm BREAKOUT SESSIONS
"Sustainability" - Addressing the Need & Mitigating the Risks - Sponsored by Ameresco
Preparing for the 2020 Census
Five Ways to Stay Out of a (Law)suit, and What to Do if You Can't
Water Town Hall Forum
3:00 pm – 4:30 pm Welcome and Keynote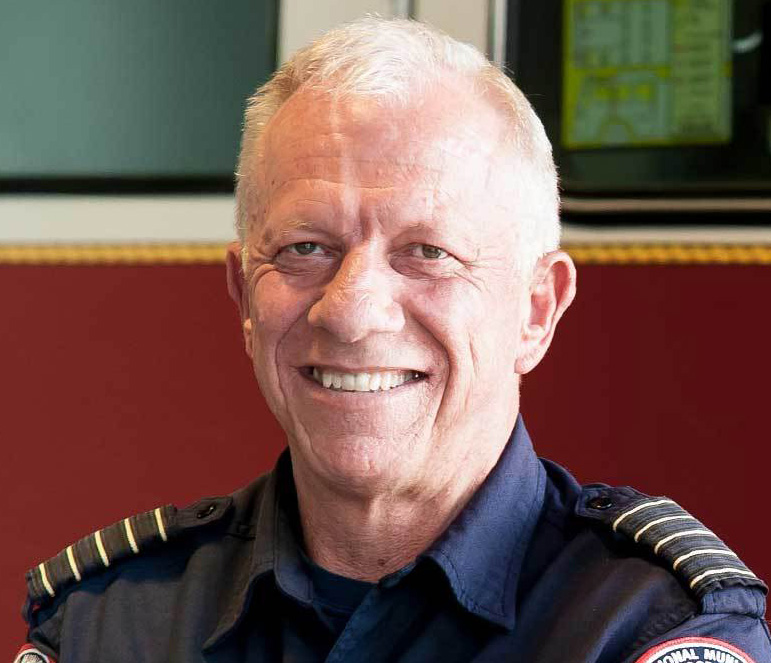 It Takes a Team - Developing Unity in Crisis
Darby Allen
During the catastrophic Alberta wildfires, Fire Chief Darby Allen guided the 88,000 residents of Fort McMurray to safety with no loss of life. Now, he offers guidance on how to be a stoic, quick-thinking leader in tough situations. Read more
4:30 pm – 7:30 pm LOC Nominating Committee Meeting
4:30 pm – 6:30 pm Welcome Reception with Trade Show
5:30 pm - 10:00 pm Pine Mountain Observatory Tour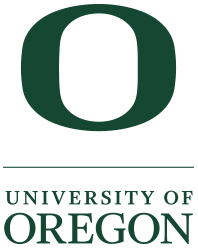 Pre-registration is required.
This tour is sold out. Please email loc@orcities.org to be added to the waiting list.
Join the LOC and the University of Oregon on a field trip to Pine Mountain Observatory, 34 miles southeast of Bend, and explore how the UO is enabling public safety and advancing research through the deployment of scientific infrastructure.
Attendees will learn how the Oregon Hazards Lab translates research into a safer Oregon, including ShakeAlert, ALERTWildfire, and the Pacific Northwest Seismic Network. Following the presentation, the group will enjoy the observatory and view the night sky through telescopes, including a 24-incher (clear skies permitting).
Transportation, a boxed dinner, and refreshments will be provided. Vans will board 15 minutes before departure. The observatory is at 6,500 ft. elevation, so please dress warmly and wear layers to ward off the evening chill - and be sure to wear close-toed shoes.
:30 pm - 9:30 pm Downtown Dine Around, hosted by Visit Bend
LOC Conference attendees are invited to dine out in downtown Bend Thursday evening from 6:30 p.m.- 9:30 p.m. Free van shuttles, courtesy of Ride Bend, will pick attendees up at the Riverhouse Convention Center and drop them off downtown to sample some of the city's finest food. Courtesy of Visit Bend, a wooden token will be given to each conference attendee for one complimentary Bend beer, a glass of Oregon wine, or a cocktail made with Central Oregon spirits at one of the six participating restaurants. Attendees are encouraged to make dinner reservations ahead of time.
7:00 am – 9:00 am Breakfast with Trade Show
8:00 am – 8:45 am Small Cities Networking
8:00 am – 8:45 am Medium Cities Networking
8:00 am – 8:45 am Large Cities Networking
8:00 am – 2:00 pm Visit with U.S. Congressional Staff
8:30 am – 5:00 pm Attorneys Legal Issues Workshop - Sunriver (separate registration will open in August)
8:30 am – 3:00 pm Seminar – Telecom - SOLD OUT - email loc@orcities.org to be added to the waitlist
As technology advances, so will the telecommunications sphere for cities. This seminar will cover: broadband infrastructure and funding; telecom revenues; industry demand for extended wireless coverage through small cells and 5G; and how the technology and the Internet of Things ("IoT") will connect millions of new smart devices, some of which may benefit cities.
View full description and sessions
9:00 am – 12:00 pm City Tours
Deschutes Collaborative Forest Project
The West Bend Project is one of 10 primary forest restoration project areas on national forestland within the larger Deschutes Collaborative Forest Project landscape. The goals of this project are to: restore forest ecosystems; reduce the potential of high-severity wildfire; and provide economic and social benefits to local communities. Project staff will lead this tour and review the restoration efforts. *NOTE – remember to wear comfortable shoes for walking in the woods.
As convener of a 31-member Vision Action Team and extensive public outreach/community input, the city of Sisters (population 2,725) completed the "Sisters Country Vision" Action Plan in early 2019. The implementation is underway, with key partners on the Vision Action Team (and coordinating with supporting partners). This tour will be primarily on foot and will visit downtown amenities and projects that have been accomplished in the past 5-10 years. It will also present a look ahead to the next 5-10 years, as outlined in the "Sisters Country Vision." Topics range from parks, streetscapes, transportation, urban renewal, economic development and community visioning.
9:00 am – 10:30 am BREAKOUT SESSIONS
Oregon's Climate Future
Property Tax 101 - The Good, The Bad and the Ugly
Setting Your SDCs: Finding Common Ground
How to Effectively Use Your Eminent Domain Power
Cyber Security
10:00 am – 1:30 pm Visit with State Agency Directors
10:30 am – 11:00 am Networking Break
11:00 am – 12:00 pm BREAKOUT SESSIONS
Wildfires Risk Mitigation, Resiliency and Coordination
Affordable Housing Playbook: What's the Right Play for You?
Oregon Government Ethics: Overview and Pitfalls
Capitalizing on Tourism Investments for Oregon Communities
Climate Action at the Local Level
12:00 pm – 1:30 pm Lunch with Trade Show
1:00 pm – 4:00 pm City Tours
Forest Service Redmond Air Center and Fire Dispatch
This tour will visit a 30-acre campus on the northern section of the Redmond Airport, where smokejumpers, hotshots, air tankers, and other equipment deploy for fires. The wildland fire dispatch center is also based out of this location.
The Bend City Council created, empowered, and funded Visit Bend to develop and build Bend's tourism industry. Visit Bend is an economic development organization that creates an effective mix of marketing, sales, and service programs for a positive economic impact through visitor and convention spending. The tour will start at the Visitor Center, where attendees will learn about Visit Bend's approach to tourism marketing. Following the presentation, the group will take a downtown walking tour.
1:30 pm – 2:30 pm BREAKOUT SESSIONS
Everything You Need to Know About Municipal Bonds
Generating Grassroots Involvement in the Capitol, Your Community and Lobbying 101
When Things Go Sideways: Lessons Learned from Economic Development Dealmakers
The State of Housing Post the 2019 Legislative Session
2:30 pm – 3:00 pm Snack Break Sponsored by Swire Coca-Cola
3:00 pm – 3:20 pm BREAKOUT SESSIONS – Emergency Preparedness quick fires
Training on the Cheap
A Case of the Mondays: the Mosier Train Derailment
Wildfire Readiness: How One City Instills Preparedness in Their Community
What Disaster Should I Prepare For?
Partnerships: Are You Keeping Up Your End?
3:25 pm – 3:45 pm BREAKOUT SESSIONS – Emergency Preparedness quick fires (repeat)
3:50 pm – 4:05 pm BREAKOUT SESSIONS – Emergency Preparedness quick fires (repeat)
5:45 pm – 6:45 pm CIS Safety Awards Reception
6:45 pm – 9:00 pm Awards Dinner ​​​​​​
8:00 am – 9:25 am Breakfast, Annual Business Meeting
9:35 am – 9:50 am BREAKOUT SESSIONS – Infrastructure quick fires
Housing Bonds
State & Federal Funding
USDA Rural Development
One Stop
Rate Setting
9:55 am – 10:10 am BREAKOUT SESSIONS – Infrastructure quick fires (repeat)
10:15 am – 10:30 am BREAKOUT SESSIONS – Infrastructure quick fires (repeat)
10:30 am – 10:45 am Networking Break
10:45 am – 11:45 am BREAKOUT SESSIONS
Accessibility – How to Engage ALL Community Members
PERS Basics and All That Jazz
Traits of a Successful Council - Collaboration, Conflict or Chaos?
Moving Lodging Tax Challenges to Opportunities
How to Engage Your Community
Telling Your Story
12:00 pm – 1:30 pm Lunch with Closing Keynote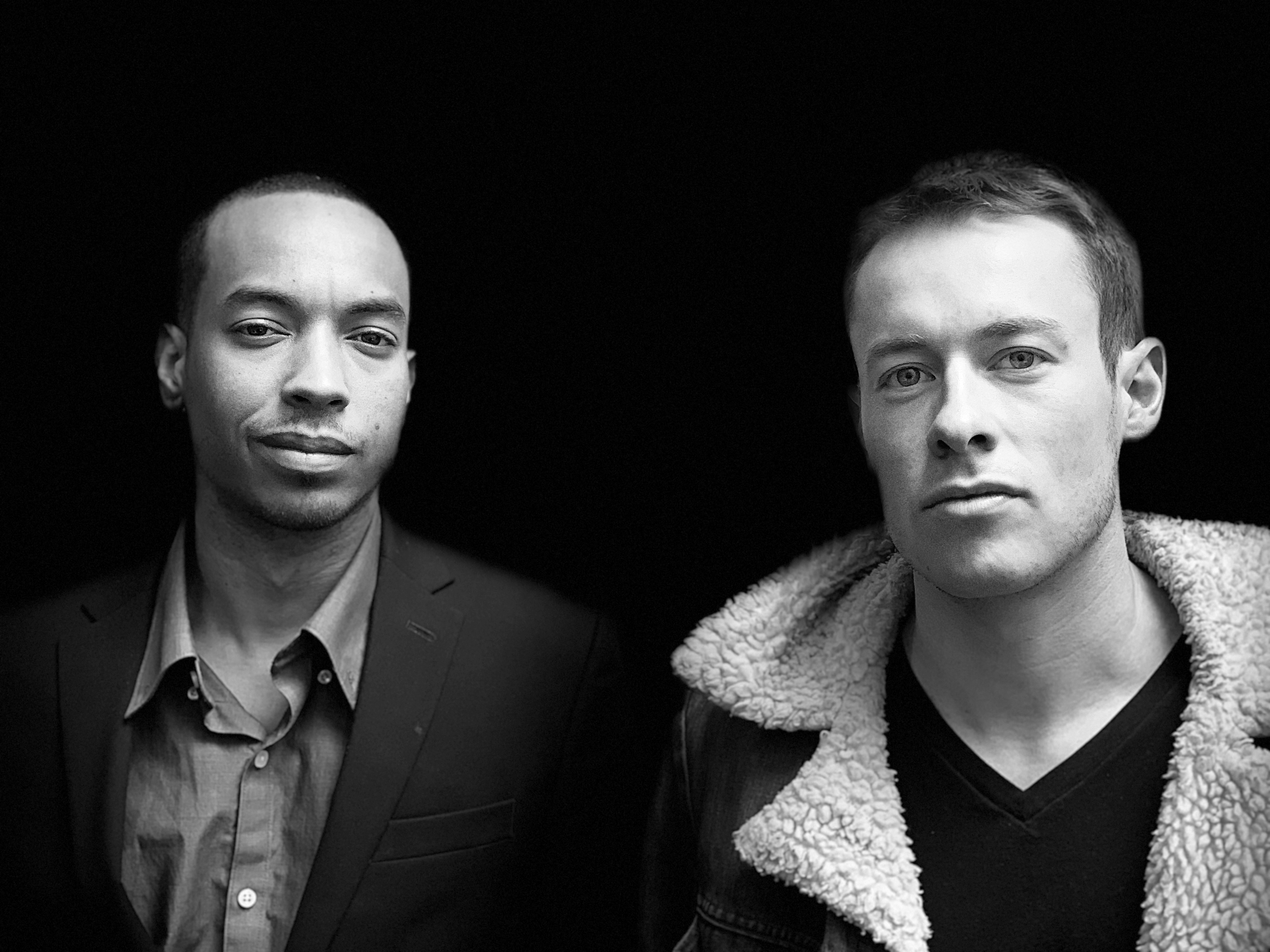 Ciaran O'Connor and John Wood, Jr. of Better Angels
Named in honor of the wise words of President Abraham Lincoln, Better Angels is a national citizens' movement to reduce political polarization in the U.S by bringing liberals and conservatives together to understand each other beyond stereotypes, forming red/blue community alliances, teaching practical skills for communicating across political differences, and making a strong public argument for depolarization. Rather than asking people to change their minds about key issues, Better Angels provides people with a chance to better understand each other, to absorb the values and experiences that inform our political philosophies, and to ultimately recognize our common humanity.