Full-day seminar will focus on telecom issues and updates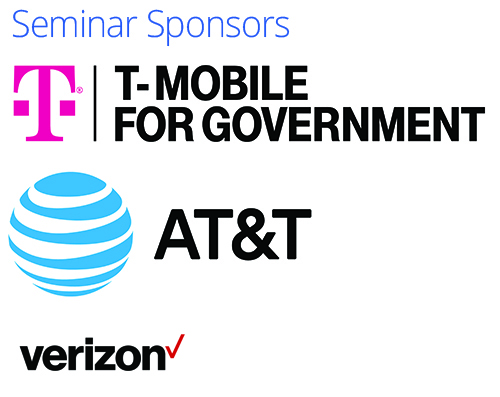 This year's LOC Conference will feature a one-day Telecommunications Seminar on Friday, September 27, focusing on educating local government officials on changes that may affect cities' right of way. The seminar will also provide guidance on how to address recent federal changes impacting the right of way and local control, while also diving into new technology that might benefit cities and their communities.

Sessions include:
Smart Cities and the Internet of Things
Cities are digitally transforming to improve environmental, financial and social aspects of their communities. As cities continue to advance technologically, more and more people and things will be connected. This session will shine a light on how to be a smart city and to benefit from the data a smart city is producing .
Small Cell/5G: What Cities Are Doing to Maintain Local Control of the Right of Way
There has been a whirlwind of new FCC regulations which limit a local government's ability to manage wireless facilities in the public rights of way. An FCC's order in 2018 has preempted and altered how cities manage the right of way. This session will highlight how some cities are complying with the FCC order, and the status of the litigation challenging the order. It will conclude with LOC recommendations and resources on how to proceed until a final outcome in the litigation is reached.
Small Cell/5G Cities and Industry Forum
Hear from both providers and cities on the goals and complexities of deploying small cell and 5G. While traditionally cities and industry seem to be on different sides, there are always ways to compromise and find a path forward that will benefit communities.
9-1-1 Tax Increase – The Impacts on Public Safety Professionals and PSAPS Across Oregon
For years, local 9-1-1 centers and PSAPs have struggled to fund call centers - to the detriment of local government budget development - forcing some communities to choose between public safety staffing and 9-1-1. Additional revenue from the state will help meet the needs, but how much more is needed for investment, and what other policy challenges will be coming?
Broadband Resources - The Greening of the Digital Dust Bowl
Cities and businesses benefit from the ability to connect to commerce, data and information. Learn about the recent investments in emergency communications, plans for bringing broadband to communities statewide, and the challenges facing the advancement of broadband.
Registration is $150 for the seminar only, and free to add it to your full LOC Conference registration. Space is limited, so please register early. Register online now
Questions? Call the LOC office at (503) 588-6550 or email Jenna Jones at jjones@orcities.org.