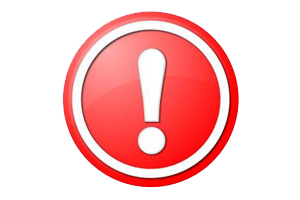 **Website Maintenance Notice: The event registration portal will be unavailable on Thursday, December 3. We apologize for the inconvenience.
Elected Essentials
Speakers: LOC and CIS Staff
The LOC's Elected Essentials program provides newly elected officials, experienced elected officials, and city staff with free training on the basics of municipal governance in Oregon. Each Elected Essentials workshop will start with an overview of these core municipal concepts: Council Responsibilities; Oregon's Ethics Law; Oregon's Public Meetings Law; and Oregon's Public Records Law. In addition, significant time will be devoted to a facilitated discussion of how to best achieve and maintain a high-functioning governing body.
Topics include:
Council Responsibilities – attendees will learn about the council/manager form of government, the roles, and responsibilities of council and city managers and will seek to achieve a facilitated discussion that allows attendees to seek experienced advice on how responsibilities are shared between council and their administrator;
Public Meetings – attendees will learn what constitutes a meeting for purposes of the state's Public Meeting Law, the legal requirements associated with public meetings, serial meetings, executive sessions, and free speech implications of public participation during meetings;
Public Records – attendees will learn the purpose behind Public Records Law, what is considered and is not considered public record, the state's retention schedule, requirements related to the inspection and disclosure of public records, and legal challenges related to the denial of access to public records;
Ethics – attendees will learn about how they are prohibited from using their office to their benefit, conflicts of interest, gifts, nepotism, outside employment parameters, restrictions on subsequent employment once they no longer work for or represent a city, and statements of economic interest.
Live Q&A with the speakers will follow each topic.
Agenda:
Time

Topic

Speaker

8:30 a.m. – 8:35 a.m.

Welcome &Introductory Remarks

CIS/Regence

8:35 a.m. – 10:10 a.m.

Roles/Authority/High Functioning Councils

Patty Mulvihill, LOC General Counsel, and

LOC Board Members

10:10 a.m. – 11:00 a.m.

Public Records

Patty Mulvihill, LOC General Counsel

11:00 a.m. – 11:15 a.m.

Break

-

11:15 a.m. – 12:30 p.m.

Ethics

Jayme Hafner, LOC Assistant General Counsel

12:30 p.m. – 1:00 p.m.

Lunch Break

-

1:00 p.m. – 2:20 p.m.

Public Meetings

Patty Mulvihill, LOC General Counsel

2:20 p.m. – 3:30 p.m.

Legal Powers & Impediments Affecting Elected Officials

Kirk Mylander, CIS General Counsel
There will be six virtual Elected Essential Trainings this year. We have allocated two regions to each date to help spread out the number of attendees at each training. If that date assigned to your region does not work in your schedule, please feel free to sign up for the date that works best for you. If you are unsure which region your city is in, you can find the map of regions here.
To view the step-by-step registration process, see How to Register for LOC Training and Events.
LGMC #9 - 6 hours