We're In This Together
Communities across the state step up to provide support during the COVID-19 pandemic
The League of Oregon Cities supports Oregon's cities by connecting city leaders and state legislators, advocating for cities' needs, sharing vital information, and helping build vibrant, resilient communities that Oregonians are proud to call home.
Read the Latest LOC News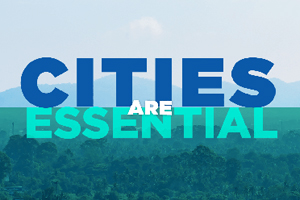 Heroes Act – NLC Needs Your Stories
City Government, Legislation
The National League of Cities (NLC) is asking city leaders to provide stories related to their collective struggles with lost revenue during this pandemic. The stories will help the NLC with messaging as it builds more bipartisan support for funding across the country. more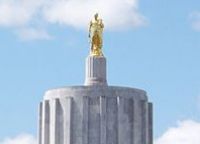 Local Government Coalition Working on CRF Distribution Framework
League of Oregon Cities, Legislation
The LOC, the Association of Oregon Counties (AOC) and the Special Districts Association of Oregon (SDAO) started work this week as a local government coalition tasked with further developing initial concepts for the distribution of Coronavirus Relief Funds (CRF). more
Astoria backs hotel reopening plan amid pandemic
Mayor, City Council, City Manager
Properties resume at partial capacity The Astoria City Council on Monday synced up with Clatsop County's plan to partially reopen hotel and homestay lodging to visitors on Friday and extend a coronavirus... more
Wheeler: No curfew, Brown wrong
City Officials, Mayor
...several people were on his phone calls with Brown who could confirm the nature of his request. Portland Police Chief Jami Resch said she was always clear that the troops would be used to protect property, not... more
Resource Library
A wealth of information designed to help Oregon's cities succeed.
Topics A-Z
New and improved collection of information categorized into fundamental city governance topics.
Request an LOC Training in Your City
The LOC provides valuable training on a variety of topics created specifically for city officials. Request one of our trainings at a time and location that works best for your city:
Intro to Budgeting
Public Contracting
Ethics
Public Meetings
Public Records
Land-Use
Council Roles and Responsibilities
LOC Business Partners

We appreciate the support we receive from businesses throughout the state. Get to know all of our Business Partners