Every woman pursuing or holding office in Oregon cities will excel in their leadership journey through finding peer support, education and inspiration in the LOC Women's Caucus.
The LOC Women's Caucus supports Oregon women to succeed in municipal government positions as mayors and city councilors or commissioners.
Apply now to be on the LOC Women's Caucus Board for 2024
To be considered for a position on the Women's Caucus Board, please follow these steps.
Complete and submit this membership declaration form. If not a declared member of the Women's Caucus.
Complete This Application Form. Return the form to Lisa Trevino via email to ltrevino@orcities.org by 5:00 p.m. on Monday, October 2, 2023.
Appear Before the Nominating Committee. The Nominating Committee will hold a public meeting at the LOC Annual Conference on October 12, 2023, at 6:00 p.m. Each applicant will be given a set amount of time to address the committee. Appearance can be virtual or in person.
Join the Caucus
Thank you for your interest in being a member of the Women's Caucus. Click here to complete the 2023 Women's Caucus Membership Declaration Form, click here for the fillable PDF declaration form, or scan the QR code below to be taken directly to the online form.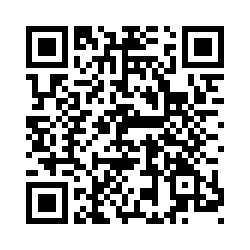 ---
The purpose of the Women's Caucus is to
Promote positive and effective relationships among women city officials, their communities, political leaders, and the LOC;
Build and increase the capacity of women to engage in and serve in local government;
Serve as a resource to the LOC Board in the formulation of its policy agenda;
Equip and advance women city officials to serve in positions of leadership on the LOC Board; and
Support, encourage and highlight the successes of city officials who are women.
Press Release: LOC Women's Caucus Officially Recognized
---
Caucus Meetings
Board Meetings - Third Tuesday of each month, noon - 1 p.m.
Executive Committee Meetings - First Tuesday of each month, noon - 1 p.m.
---
Women's Caucus Newsletter
January 2023 - Issue 1, Year 1. Q1
April 2023 - Issue 2, Year 1. Q2
---
Caucus 2023 Governing Board
Executive Committee:
President - Tita Montero, Councilor, Seaside
Vice President - Paula Hyatt, Councilor, Ashland
Secretary - Marilyn Smith, Councilor, Albany
At Large Position - Kristin Akervall, Councilor, Wilsonville
At Large Position - Mindy Garlington, Councilor, Gladstone
At-Large Directors:
Roxanne Beltz, Councilor, Monmouth
VACANT POSITION
Cathy Clark, Mayor, Keizer
McKennon McDonald, Councilor, Pendleton
Megan Perkins, Councilor, Bend
Nancy Peterson, Councilor, Hermiston
Susan Trachsel, Councilor, Siletz
Ramycia McGhee, Councilor, Albany
---
Other Caucus Information
Women's Caucus Public Google Drive
LOC Staff Liaison: Lisa Trevino, ltrevino@orcities.org.