2022 LOC Board of Directors
The LOC is governed by a 16-member board of directors, of which one member is non-voting. The board consists of four officers (President, Vice President, Treasurer and Immediate Past President) who serve one-year terms in each role on a four-year rotation, and 12 directors who serve three-year terms. Nine directors are elected city officials, and three directors are appointed city staff. In the first year of the appointed city staff's term, they are non-voting. During the final year of the appointed city staff's term, they serve, with the four officers, on the board's Executive Committee.
In addition, the Board is comprised of several non-voting members. Non-voting members may include past presidents who retain either an elected or appointed position with a member city, and elected officials appointed to represent an otherwise unrepresented region of the state. The LOC has divided the state into 12 distinct regions. If, after the annual election, the LOC President identifies a region of the state that will not be represented on the incoming board, the President and LOC Nominating Committee will identify an elected official from the unrepresented region to serve a one-year term of office.
Meet Your Executive Committee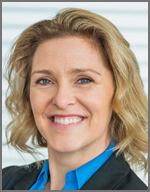 PRESIDENT: Taneea Browning, Councilor, Central Point (pop. 19,702)
Councilor Browning is a native Oregonian, appointed in 2015 and elected in 2016 and 2020 to her current position. She has served on the Central Point Urban Renewal Agency and Budget Committee. Her commitments have also included the Central Point Visitor Information Center and the boards of the Rogue Valley Council of Governments, Medford Water Commission, and Jackson County Fire District No. 3. She is the founder of the public non-profit Direct Involvement Recreation Teaching, and is the managing partner of CraterWorks MakerSpace LLC in partnership with the Central Point School District.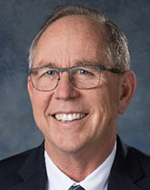 VICE PRESIDENT: Steve Callaway, Mayor, Hillsboro (pop. 108,154)
Mayor Callaway was elected to the Hillsboro City Council in November 2010, re-elected in 2014, and became mayor in 2016. His previous experience includes the city's budget committee, the Hillsboro 2020 Vision Implementation Committee and the city's planning commission. Additional community involvement includes the Jackson Bottom Wetlands Preserve Board, the Hillsboro Library Foundation, the Boys and Girls Club and the Hillsboro Schools Foundation. Mayor Callaway recently retired from his position as a principal at Tobias Elementary School in Hillsboro.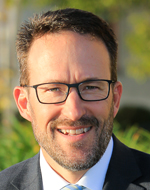 TREASURER: Dr. Dave Drotzmann, Mayor, Hermiston (pop. 19,696)
Dave Drotzmann was elected mayor of the Hermiston City Council in 2012. He previously served on the LOC Board of Directors from 2017-2019 and was recognized as the League's legislative advocate of the year in 2019. Prior to his city council service, Mayor Drotzmann served eight years on the Hermiston School District Board of Directors. He's been actively involved for years with multiple community organizations, including the Hermiston Chamber of Commerce, Rotary, and the Hermiston Booster Club, as well as a coach of youth and high school sports programs. Dr. Drotzmann currently sits on the editorial team for The Oregon Way and is a partner in an eyecare practice in Hermiston.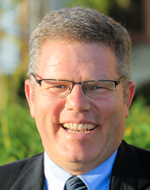 SENIOR CITY MANAGER: Byron Smith, City Manager, Hermiston (pop. 19,696)
Mr. Smith has served the city of Hermiston since 2014. Previously, he served as city manager in Fort Madison, Iowa for five years, as assistant city manager/city planner in Poplar Bluff, Missouri for four years, and with the League of Arizona Cities and Towns from 1998 to 2004. Mr. Smith holds a master's degree in public administration from the University of Kansas, a bachelor's degree in business management from Brigham Young University, and an associate's degree in business administration from Eastern Arizona College.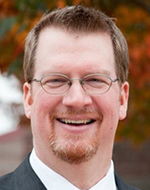 IMMEDIATE PAST PRESIDENT: Keith Mays, Mayor, Sherwood (pop. 19,885)
Mayor Mays was re-elected in March and November of 2018. He previously served four years as council president and eight years as mayor of Sherwood from 2005-13. Over the past 20-plus years, Mayor Mays has served as president of the Oregon Mayors Association, the Sherwood Chamber of Commerce, the Friends of Tualatin River National Wildlife Refuge and the Willamette River Water Coalition. He has also served as a member of Metro's MPAC and on several LOC committees. A resident of Sherwood for more than 20 years, Mayor Mays is a Rotarian and currently sits on boards and committees for several local and regional non-profit and government organizations.
Meet Your Directors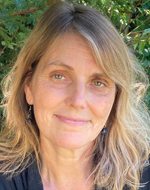 Catherine Biscoe, Councilor, Philomath (pop. 5,682)
Councilor Biscoe was elected to the Philomath City Council in November of 2020. Her public service experience includes serving on Philomath's Budget Committee; the Benton County/City of Corvallis HOPE Advisory Board, focusing on housing and homelessness; and the board of Philomath Community Services. She is a graduate of 1,000 Friends of Oregon Land Use Leadership Initiative (LULI). With a strong interest in developing women's leadership opportunities, she is a member of the Center for Women's Leadership, NLO Alumnae Committee, and was active in the development of the LOC Women's Caucus, for which she is serving as president. Her work at Oregon's Department of Transportation, Office of Civil Rights, with the Emerging Small Business and Disadvantaged Business Enterprise programs, is supported by her more than 20 years of small business experience. (Term expires: December 2024)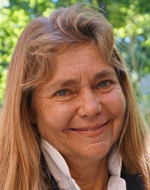 Arlene Burns, Mayor, Mosier (pop. 468)
Mayor Burns is in her fourth term in Mosier, where she has helped the community navigate three major fires and helped lead the city's major infrastructure upgrades. Elected mayor in 2014, she also served as Mosier Council President from 2012-14. Mayor Burns is a member of the Safe Energy Leadership Alliance and the Climate Mayors network, and serves as a representative on Travel Oregon's Gorge Tourism Studio Steering Committee. In 2019, the governor appointed her co-convener of the Oregon Electric Vehicle Collaborative. Prior to public service, Mayor Burns was a world-class expedition kayaker, exploring remote waterways and leading commercial expeditions in the Himalayas, South America, and the former Soviet Union. (Term expires: December 2023)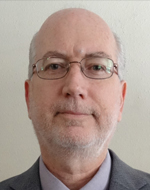 Robert Cowie, Councilor, Chiloquin (pop. 767)
Elected in November 2020, Councilor Cowie is serving in public office for the first time. He worked for more than 20 years at Sony Electronics in many capacities, including VP of Customer Insight, VP of the VAIO Technology Center, Director of Engineering, Director of Product Quality, and program management. His previous work experience also includes many years in the broadcast television and cable television industries. He currently is a customer experience consultant, helping businesses establish and grow their customer experience and employee engagement programs. (Term ends December 2024)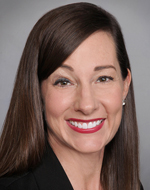 Jessica Engelke, Mayor, North Bend (pop. 10,375)
Mayor Engelke was elected to North Bend's first female mayor in November 2020. She is a longtime North Bend resident, invested in making Oregon's south coast a better place. Mayor Engelke is a tenured business professor at Southwestern Oregon Community College and teaches a variety of business classes. She has more than 25 years of hands-on experience in the business community and is a former president of the Bay Area Chamber of Commerce. She and her husband Steven Ryan have two teenage daughters, Emily and Sophia. (Term ends December 2024)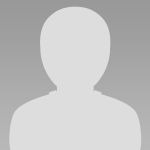 Jim Hamsher, Mayor, Prairie City (pop. 841)
Bio coming soon. (Non-voting position. Term ends December 2022)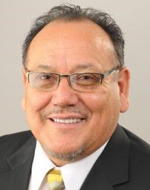 Roland Herrera, Councilor, Keizer (pop. 39,458)
Councilor Herrera was elected to the Keizer City Council in 2014 and re-elected in 2018. After retiring from a 30-year career in public works, Herrera co-founded the Latino Action Committee and was instrumental in the formation of the LOC's first People of Color caucus. Councilor Herrera serves on the board of directors for Mana a Mano, the St. Vincent Dual Language Catholic School, and the Marion County Public Safety Coordinating Council. He was recently appointed by the governor to the Oregon Commission on Judicial Fitness and Disability. (Term expires: December 2023)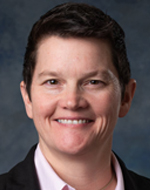 Beach Pace, Councilor, Hillsboro (pop. 108,154)
In her first run for elected office, Councilor Pace was elected to the Hillsboro City Council in 2018. She currently serves as the CEO of Big Brothers Big Sisters (BBBS) of the Columbia NW and on the board of the Westside Queer Resource Center. Previously, she served at-risk youth as vice president and executive director of City Year San Jose/Silicon Valley. Councilor Pace holds a bachelor's degree from the United States Military Academy at West Point and an MPA from Northern Michigan University. She served in the U.S. Army in the Ordnance branch both domestically and overseas as a Bomb Squad Executive Officer and Commander. (Term expires: December 2023)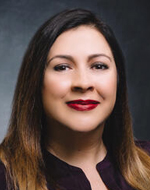 Carmen Rubio, Commissioner, Portland (pop. 658,773)
Commissioner Rubio began her public service career as a policy advisor for Multnomah County Commissioner Serena Cruz, then later for Portland Mayor Tom Potter and Portland City Commissioner Nick Fish. From 2009-2019, she served as executive director of Latino Network, advocating for Portland's growing Latinx community while expanding the network's team to 140 individuals who focused on elevating youth and families to achieve their potential and define their futures. Commissioner Rubio was born and raised in Hillsboro, the granddaughter of immigrants who came to this country as migrant workers. She is the first in her family to graduate from college and is the first Latina on the Portland City Council. (Term expires: December 2023)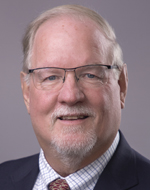 Dean Sawyer, Mayor, Newport (pop. 10,591)
Mayor Sawyer served with the Newport Police Department for 30 years in supervisory and command positions. In retirement, he worked for 10 years as the emergency management planner for the Siletz Tribe. In 2010, Mayor Sawyer ran for city council, and served as a council member until 2018, when he was elected mayor. He has lived in Newport for 42 years and is married to Marie and has two grown sons. (Term expires: December 2022)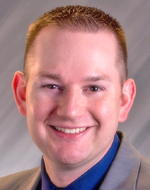 Kevin Stine, Councilor, Medford (pop. 87,353)
Elected in 2014, Councilor Stine currently serves as the Medford City Council President. He served for nine years in the U.S. Navy, completing three submarine deployments. Councilor Stine is currently a member of the Navy Reserves and serves on the Navy Funeral Honors Team. He is also substitute teacher for the Medford School District. Previously, he worked at the non-profit ACCESS, working to house homeless veterans, and at Rogue Community College, where he assisted veterans with utilizing their education benefits. He has a bachelor's degree in political science from Southern Oregon University. (Term expires: December 2022)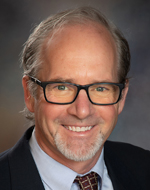 John Walsh, City Administrator, St. Helens (pop. 14,560)
Mr. Walsh has overseen the day-to-day operations for the city of St. Helens since 2012. He previously served as the city manager of Myrtle Point, Ore. and held management roles in the cities of Centralia and Pacific, Wa. With more than 20 years of public sector experience, Mr. Walsh has led many large and complex capital improvement projects, including infrastructure and brownfield redevelopment projects, as well as several community and economic development initiatives. He is a credentialed city manager through the International City/County Management Association (ICMA-CM) and has earned recognition for excellence and good governance from the LOC. (Term expires: December 2023)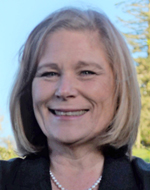 Kenna West, City Manager, Independence (pop. 10,081)
Ms. West is a native Oregonian with her roots firmly planted in rural towns. She has served the city of Independence since May 2022. She previously served the cities of Willamina and Salem and Marion County for more than a decade. Ms. West came to government service following a career as a lawyer. She holds a juris doctorate from Northwestern School of Law at Lewis and Clark College, and was in private practice for more than a decade. Along with her love of community, she is also passionate about equine rescue and care. When she isn't serving her beautiful city of Independence, her energy is focused on helping abused and neglected horses, and training and racing her barrel horses. (Non-voting position. Term ends December 2024)
Recent Past Presidents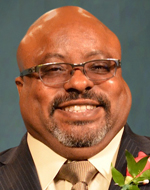 Greg Evans, Councilor, Eugene - 2019
Council President Evans has been a member of the Eugene City Council since 2013. In that time he has served on the city's Budget Committee, Human Rights Commission, Human Services Commission, Public Safety Coordinating Council, and Public Safety Coordinating Council-Youth Services Subcommittee. He also currently served as the 2017-18 chair of the National League of Cities' Transportation and Infrastructure Committee and the University Cities Council. Greg is an educator, civil/human rights activist and transportation policy advocate, and serves as the Interim Chief Diversity Officer for Lane Community College.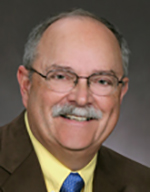 Timm Slater, Councilor, North Bend - 2018
Councilor Slater came to Oregon in 1972 and began a 30-year career in Oregon's timber industry. He was appointed to the North Bend City Council in May 1981. The next 17½ years were spent in city service, with the last 12 as mayor. During that time he was also a Coos Bay North Bend Water Board member, founder of the Coos County Mayors Forum, Coos County Planning Commission Chair, and Chair of the Bay Area Enterprise Zone. He is a member of Rotary, served on the Bay Area Chamber and Coos County Library Boards, and completed a 32-year Army Reserve career. He returned to city government when he was elected to a city council seat in November 2012.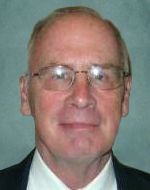 Pete Truax, Mayor, Forest Grove - 2015
Mayor Truax was appointed mayor in 2009 and was re-elected to that position in November 2014. He began serving on the Forest Grove City Council in 2000. He has lived in Forest Grove since 1964, when he attended Pacific University. After earning a master's degree in teaching, Mayor Truax worked for 28 years in the Forest Grove School District as a middle and high school English teacher. He is a veteran with service in the United States Army, and served in Vietnam.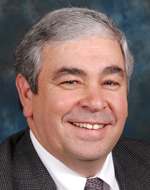 George Endicott, Mayor, Redmond - 2013
Mayor Endicott has served on the Redmond council since 2005 and as mayor since January 2009. He serves on the Central Oregon Cities Organization and represents
Redmond on the Central Oregon Area Commission on Transportation and the Deschutes Water Alliance. Mayor Endicott is past chair of the Local Officials Advisory Committee to the Land Conservation and Development Commission, and the LOC's Community Development Policy Committee. He is retired from the U.S. Department of Defense, where during his last several years he was a computer scientist working on integrated information systems.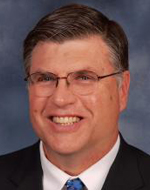 John McArdle, Mayor, Independence - 2010
Mayor McArdle was first elected as the mayor of Independence in 1998. He is a board member of the Mid-Willamette Valley Council of Governments, chair of the Mid-Willamette Economic Development Partnership board, and a member of the Governor's Homeland Security Council. McArdle was a member of the Oregon Mayors Association board from 2002 to 2005, serving as its president in 2004. He retired as the Director of Development at Linn-Benton Community College.
The board has five regularly scheduled meetings throughout the year. Additional meetings are scheduled as needed and will be noticed on the website. Meetings, unless otherwise noted, are open to the public.
| | | | |
| --- | --- | --- | --- |
| February 18, 2022 | 9 a.m. - 4 p.m. | Hillsboro | Hidden Creek Community Center, 5100 NE Hidden Creek Dr. |
| April 20, 2022 | 12 p.m. - 5 p.m. | Hermiston | Hermiston Community Center, 514 S Highway 395 |
| June 17, 2022 | 9 a.m. - 4 p.m. | Central Point | Central Point Council Chambers, 140 S. 3rd St. |
| October 4, 2022 | 9 a.m. - 2 p.m. | Bend | Riverhouse on the Deschutes |
| December 9, 2022 | 9 a.m. - 4 p.m. | Albany | Albany Council Chambers 333 Broadalbin Street SW |
Board and Committee Meeting Materials
A meeting notice, agenda packet and minutes are prepared for each meeting. To request audio recordings, please contact LOC staff.