2020 LOC Board of Directors
The LOC is governed by a 16-member board of directors. The board consists of four officers (President, Vice President, Treasurer and Immediate Past President) who serve one-year terms in each role on a four-year rotation, and 12 directors who serve three-year terms. Nine directors are elected city officials, and three directors are appointed city staff. In the first year of the appointed city staff's term, they are non-voting. In addition, past presidents who are still in elected office continue serving as ex officio (non-voting) members of the board.
Meet Your Officers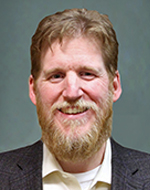 PRESIDENT: Jake Boone, Councilor, Cottage Grove
Councilor Boone was elected to the Cottage Grove City Council in 2011, and to the position of council president in 2017. He has served on the boards of the Cottage Grove Community Foundation, the Lane Regional Air Protection Agency, the Cottage Grove Community Development Corporation, the Lane Area Commission on Transportation, and the League's General Government and Finance and Taxation policy committees.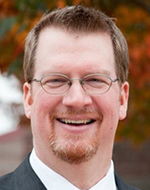 VICE PRESIDENT: Keith Mays, Mayor, Sherwood
Mayor Mays was re-elected in March and November of 2018. He previously served four years as council president and eight years as mayor of Sherwood from 2005-13. Over the past 20-plus years, Mayor Mays has served as president of the Oregon Mayors Association, the Sherwood Chamber of Commerce, the Friends of Tualatin River National Wildlife Refuge and the Willamette River Water Coalition. He has also served as a member of Metro's MPAC and on several LOC committees. A resident of Sherwood for more than 20 years, Mayor Mays is a Rotarian and currently sits on boards and committees for several local and regional non-profit and government organizations.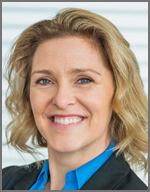 TREASURER: Taneea Browning, Councilor, Central Point
Councilor Browning is a native Oregonian, appointed in 2015 and elected in 2016 to her current position. She has served on the Central Point Urban Renewal Agency and Budget Committee. Her commitments also include the Central Point Visitor Information Center and the boards of the Rogue Valley Council of Governments and Jackson County Fire District No. 3. She is a member of the Central Point Rotary, a director with the Crater Foundation, founder of public the non-profit Direct Involvement Recreation Teaching, and executive director for the Central Point Chamber of Commerce.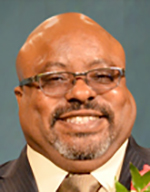 IMMEDIATE PAST PRESIDENT: Greg Evans, Councilor, Eugene
Council President Evans has been a member of the Eugene City Council since 2013, representing the Bethel area in Northwest Eugene. In that time he has served on the city's Budget Committee, Human Rights Commission, Human Services Commission, Public Safety Coordinating Council, and Public Safety Coordinating Council-Youth Services Sub-Committee. He also currently serves as the 2017-18 chair of the National League of Cities' Transportation and Infrastructure Committee and the University Cities Council. Greg is an educator, civil/human rights activist and transportation policy advocate, and serves as the Interim Chief Diversity Officer for Lane Community College.
Meet Your Directors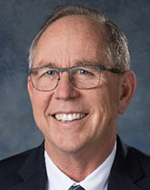 Steve Callaway, Mayor, Hillsboro
Mayor Callaway was elected to the Hillsboro City Council in November 2010, re-elected in 2014, and became mayor in 2016. His previous experience includes the city's budget committee, the Hillsboro 2020 Vision Implementation Committee and the city's planning commission. Additional community involvement includes the Jackson Bottom Wetlands Preserve Board, the Hillsboro Library Foundation, the Boys and Girls Club and the Hillsboro Schools Foundation. Mayor Callaway recently retired from his position as a principal at Tobias Elementary School in Hillsboro. (Term expires: December 2020)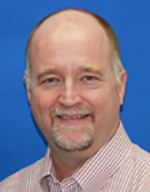 Paul Chalmers, Councilor, Pendleton
Councilor Chalmers was appointed to a council vacancy in 2016 and elected to his first term in the same year. He currently serves as the Umatilla County Director of Assessment and Tax, and his service career with the county spans 28 years. He also serves as chair of the Pendleton Development Commission and is a member of the Pendleton Rotary. Previously, he has served as president of the Statewide Assessors Association (2001-02) and past president of the Statewide Tax Collectors Association. (Term expires: December 2020)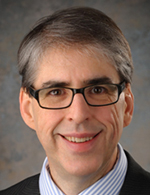 Scott Derickson, City Administrator, Woodburn
Mr. Derickson has more than 22 years of local and regional government experience in communities across Oregon. A graduate of the University of Oregon's Planning, Public Policy & Management's undergraduate and graduate programs, and an ICMA Credentialed Manager for 10 years, he has been recognized for his emphasis on integrity, community leadership and managerial accomplishments, particularly during times of crisis. (Term expires: December 2021)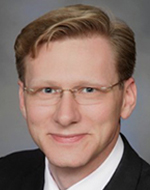 Drew Farmer, Councilor, Coos Bay
Councilor Farmer has been a city councilor in Coos Bay since 2016. Prior to his time on the council, he served as the treasurer for the city's library board. He is the director of an employment-based non-profit for persons with disabilities and serves on multiple work groups in Coos County pertaining to homelessness and housing. He served in the United States Navy from 2005 to 2009, and holds a bachelor's degree in sociology. (Term expires: December 2021)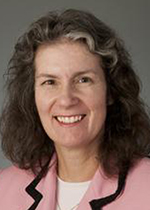 Amanda Fritz, Commissioner, Portland
Commissioner Fritz is currently serving her third term as commissioner and is in charge of Portland Parks and Recreation, and the Bureau of Emergency Communications. She is the co-founder of the Office of Equity and Human Rights, and led the council's unanimous support for the city's Paid Sick Time program that is now law statewide. Commissioner Fritz is a retired registered nurse, and the mother of three graduates of Portland public schools. (Term expires: December 2020)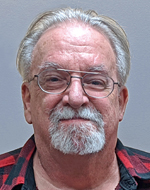 Peter Hall, Councilor, Haines
Peter Hall was born and raised in the Seattle area and worked as a chef at various resorts in the west, where he cooked for CEOs, celebrities and politicians as well as for travelers from around the world. In retirement, he moved to northeast Oregon because of its low housing costs and access to year-round mountain activities. He first got involved in his rural community of Haines as a member of the city's budget committee and planning commission, and was recently appointed to the city council. He also ran for the Oregon House of Representatives in 2006 and again in 2014 to give people a choice of candidates and advance the conversation about the issues facing rural communities. (Term expires: December 2021)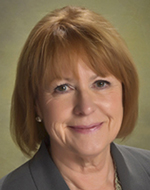 Christine Lundberg, Mayor, Springfield
Born and raised in Springfield, Mayor Lundberg is the city's 37th mayor, an office she has held since 2010. Prior to public office, Mayor Lundberg volunteered to help pass bond measures in the city that resulted in the construction of two new elementary schools and a new fire station. She also helped pass a measure to restore the Mill Race, a key component of Springfield's timber industry. Mayor Lundberg was first elected to the Springfield City Council in 1999 and served the Gateway area for more than a decade. (Term expires: December 2020)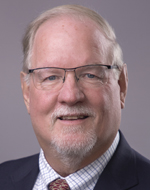 Dean Sawyer, Mayor, Newport
Mayor Sawyer served with the Newport Police Department for 30 years in supervisory and command positions. In retirement, he worked for 10 years as the emergency management planner for the Siletz Tribe. In 2010, Mayor Sawyer ran for city council, and served as a council member until 2018, when he was elected mayor. He has lived in Newport for 42 years and is married to Marie and has two grown sons. (Term expires: December 2022)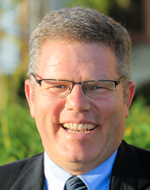 Byron Smith, City Manager, Hermiston
Byron Smith has served the city of Hermiston since 2014. Previously, he served as city manager in Fort Madison, Iowa for five years, as assistant city manager/city planner in Poplar Bluff, Missouri for four years, and with the League of Arizona Cities and Towns from 1998 to 2004. Mr. Smith holds a master's degree in public administration from the University of Kansas, a bachelor's degree in business management from Brigham Young University, and an associate's degree in business administration from Eastern Arizona College. (Term expires: December 2022)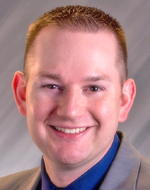 Kevin Stine, Councilor, Medford
Elected in 2014, Councilor Stine currently serves as the Medford City Council President. He served for nine years in the U.S. Navy, completing three submarine deployments. Councilor Stine is currently a member of the Navy Reserves and serves on the Navy Funeral Honors Team. He is also substitute teacher for the Medford School District. Previously, he worked at the non-profit ACCESS, working to house homeless veterans, and at Rogue Community College, where he assisted veterans with utilizing their education benefits. He has a bachelor's degree in political science from Southern Oregon University. (Term expires: December 2022)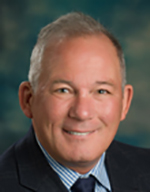 Michael Sykes, City Manager, Scappoose
Mr. Sykes began his career as a Transit Manager for a countywide bus service back in 1980. He was elected to the Columbia County Board of Commissioners in 1985 where he served for 10 years, during which he served as president of the Association of Oregon Counties (AOC) in 1993. After that he was employed as the Asst. Manager of the Port of St. Helens for 5 years with a focus primarily on industrial recruitment. After that Mr. Sykes was city manager for the city of Vernonia for 5 years and also in Forest Grove for over 10 years. The past 3 years he has served as city manager in my hometown of Scappoose. He also served as president of Oregon City/County Management Association (OCCMA) in 2017. (Term expires: December 2020)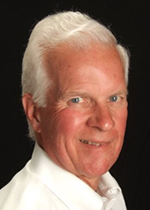 Steve Uffelman, Mayor, Prineville
Mayor Uffelman has served four previous terms as mayor and has served on the Prineville City Council for more than 25 years since he was first appointed in 1985. He has also served on the Oregon Mayors Association Board of Directors. Mayor Uffelman was born and raised in Oregon and a graduate of Oregon State University. He is a retired pharmacist and real estate broker, and recently celebrated his 50th wedding anniversary. (Term expires: December 2021)
Timm Slater, Councilor, North Bend (2018)
Denny Doyle, Mayor, Beaverton (2017)
George Endicott, Mayor, Redmond (2013)
John McArdle, Mayor, Independence (2010)
Brad Nanke, Councilor, Salem (2016)
Pete Truax, Mayor, Forest Grove (2015)
The board has five regularly scheduled meetings throughout the year. Additional meetings are scheduled as needed and will be noticed on the website. Meetings, unless otherwise noted, are open to the public.
A meeting notice, agenda packet and minutes are prepared for each meeting. To request audio recordings, please contact LOC staff.