Bipartisan Infrastructure Bill (BIL) Resource Hub
Upcoming Events
Loading
Passed in November 2021, the Bipartisan Infrastructure Law (BIL), also referred to as the Infrastructure Investment and Jobs Act (IIJA) provides $973 billion over five years from FY 2022 through FY 2026, including $550 billion in new investments for all modes of transportation, water, power and energy, environmental remediation, public lands, broadband and resilience. In addition to providing authorizations for a wide variety of programs, the BIL also makes advanced appropriations over a number of years to several federal agencies. Typically, federal appropriations are made over one fiscal year by an annual appropriations act or an omnibus.
The federal allocation to Oregon is more than $5 billion over the five-year period. Access to these funds will largely be using the existing financial infrastructure Oregon already has in place. There are several state agencies that will be responsible for the grant allocations for water, transportation, and broadband projects. The state has created a starting point for grant access. Its still under development, so have patience as the process matures.
Governor Brown has also established a "Governor's Infrastructure Cabinet." LOC's 2022 President Taneea Browning currently serves on the Cabinet to help offer recommendations for improving the state's process.
Given the scope and magnitude of the legislation, BIL's numerous programs are launching over the course of 2022 and 2023. While some programs have already opened, most have not. Likewise, federal guidance is rolling out intermittently in the coming months. As it does, the LOC will update this page—make sure to check back regularly for important updates and information.
Contact: Jim McCauley, Legislative Director - jmccauley@orcities.org
BIL Basics for Cities - What Cities Should Know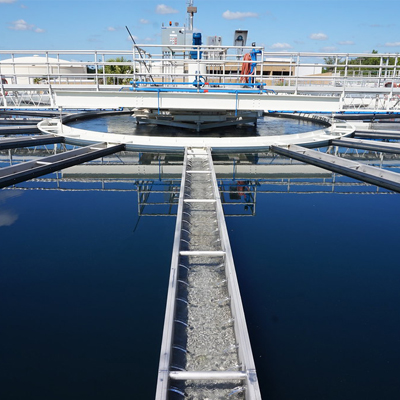 The Bipartisan Infrastructure Law infuses billions of dollars into existing federal and state grant and loan programs, expanding the scope and modifying the requirements for many to increase accessibility. BIL also establishes dozens of new funding programs, several of which will directly benefit cities.
• Dollars will be made available through two funding mechanisms. Over 60% of BIL funding will be distributed via formulas to states, some of which cities are eligible to receive. A subset of the remaining funds is available directly to communities via discretionary grants. Check out this list of 25 competitive funding opportunities for local governments.
• The BIL guidebook and the BIL rural playbook are good starting places for cities to get an overview of the many funding opportunities available and to identify funding sources for which they are eligible.
• Cities will apply directly at the federal level, via grants.gov, or through the relevant state agency, depending on the grant or loan program.
Where it makes sense, cities are encouraged to partner with an MPO, PUD, the state, private actors, and others to help meet project minimums and position themselves as competitively as possible.
Some formula grants are paired with a corresponding competitive grant program. Cities are eligible to apply directly for several of these. Check out the BIL guidebook, the BIL rural playbook, and agency webpages for more detailed information.
In certain cases, an applicant can submit one, common application to multiple grants to maximize the chance of being awarded funds.
Incentives for granting funds to disadvantaged communities are built into many programs. In some cases, states are left to define 'disadvantaged' themselves. Look for more information on this as state guidance comes out.
How Cities Can Start Preparing Now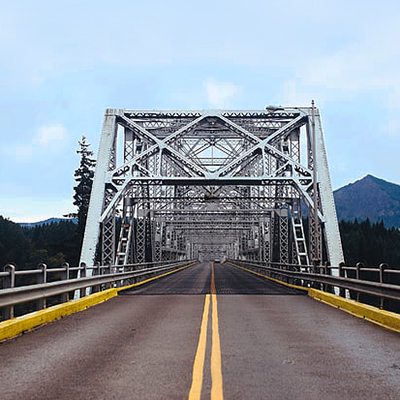 The grant and loan application process begins well ahead of the application deadline. Position your city to take advantage of the funding opportunities that will become available over the course of the next few years. Start preparing now to:
Actively seek out funding sources directly through the BIL guidebook, the BIL rural playbook, and state and federal program webpages.
Contact program staff at both the state and federal levels to build relationships, ask questions ahead of time, and prepare for future funding opportunities.
Look for opportunities to partner with others in your community and region to increase your city's ability to compete for funds.
Consider bundling your project with others. Some programs accept applications for bundled projects to address infrastructure challenges shared across regions or a state.
Use ARPA funding now to "set the table" for future projects with planning and design.
Complete the grants.gov registration process in advance. It usually takes two to four weeks and is required before submitting a grant application.
Federal Resources
Funding
Assistance
Other
By the Numbers: New Infrastructure Investments
The BIL directs $284 billion (52 percent) of the $550 billion in new investments toward modernizing and making improvements across all modes of transportation, with the majority of funding reserved for highways, roads and bridges.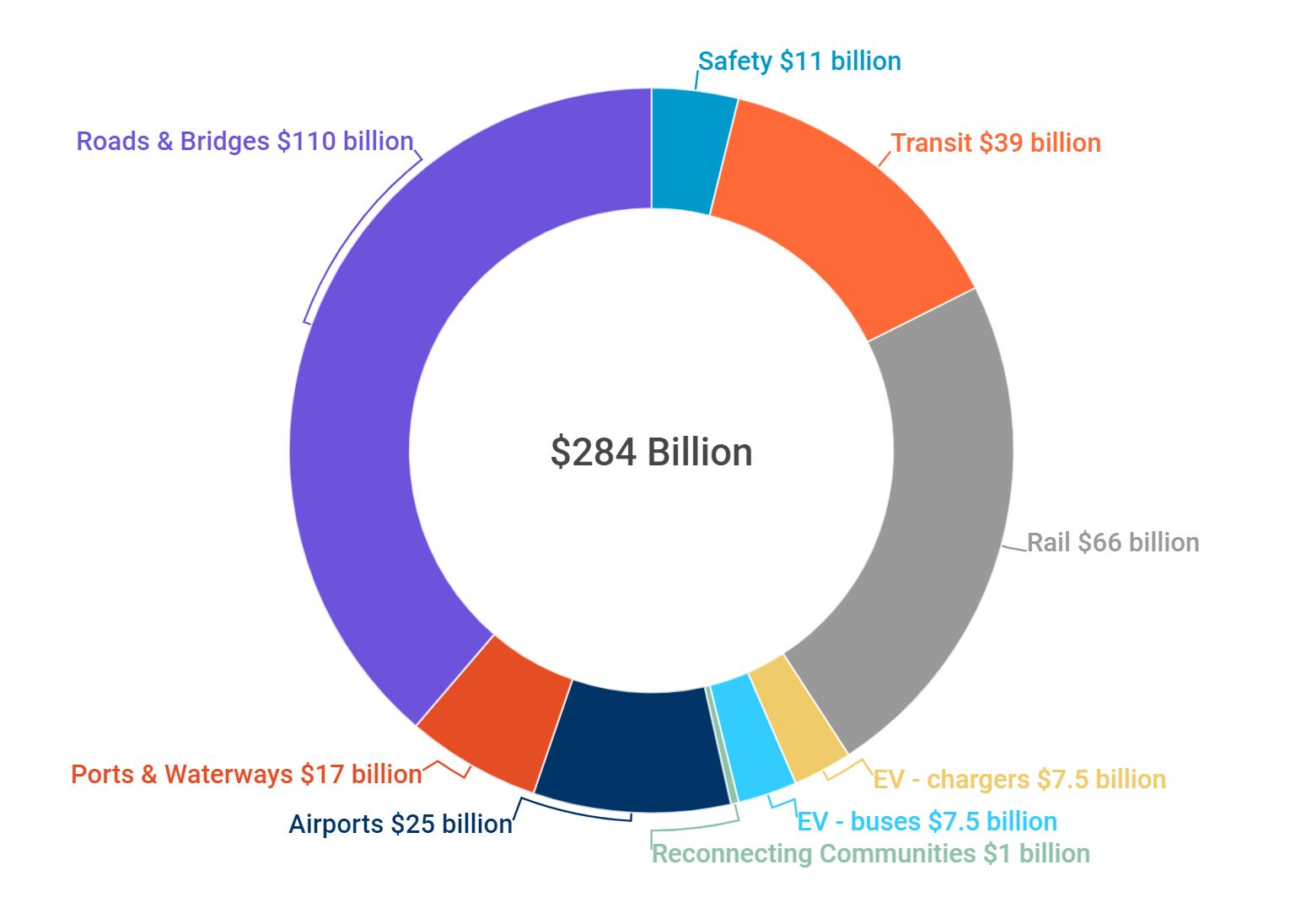 Source: National Association of Counties
Oregon Resources
Business Oregon
Water Projects
Drinking Water State Revolving Fund
Clean Water State Revolving Fund
Transportation Projects
Broadband & Telecommunications
Other Resources
Latest News - Bipartisan Infrastructure Bill