Agenda subject to change
Wednesday, Oct. 5
7:00 a.m. – 5:00 p.m. Registration Open - Sponsored by: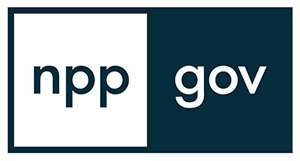 7:00 a.m. – 8:30 a.m. Trade Show & Continental Breakfast
8:00 a.m. – 9:00 a.m. People of Color Caucus Business Meeting
8:30 a.m. – 12:30 p.m. OMA Business Meeting, Workshop and Lunch: Combating Misinformation in the Era of Polarization
Americans are increasingly turning to the internet and fragmented media sources for news and information, leading to a crisis of misinformation. We'll discuss the challenges facing elected officials in this environment, and look at the best evidence-based tools for fighting misinformation, communicating effectively through all the noise, and maintaining public trust. The OMA Annual Membership Meeting will be held from 8:30 a.m. - 9 a.m.
8:30 a.m. – 12:30 p.m. OCCMA Workshop, Business Meeting and Lunch
A roundtable of timely topics divided into three mini-sessions:
Manager's Role in Police Use of Force Incidents
Reimagine Retention and Recruitment
Building Relationships with the Governing Board
The OCCMA Annual Membership Meeting will be held from 11:30 a.m. - 12:30 p.m.
9:00 a.m. – 12:30 p.m. Councilors Workshop and Lunch - Let's Get Engaged
In this interactive workshop, participants will receive tools and tips for a public engagement process that builds community while addressing a challenge faced by your city. The facilitators are members of the Center for Public Service at Portland State University with professional and academic backgrounds in community engagement.
11:30 a.m. – 1:00 p.m. Trade Show Lunch (for staff, exhibitors, and tour attendees)
12:45 p.m. – 1:45 p.m. Women's Caucus Business Meeting
12:45 p.m. – 2:45 p.m. Local City Tours
Homeless Villages – this tour will visit two sites: St. Vincent de Paul, a 10-unit village for people in need of temporary shelter; and Veterans Village, a transitional community designed to provide shelter and services for homeless veterans.
Sponsored by: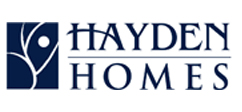 Transformation of a Landfill into the OSU Campus – Over the next 30 years, OSU Cascades, Oregon State University's Bend branch, will create a 128-acre campus accommodating 5,000 students through the innovative reuse of a former pumice mine and former demolition landfill. The approach to remediating the landfill aligns with this goal through reusing excavated and cleaned material from the landfill to then grade and fill the pumice mine to the desired level, eliminating the need to import any backfill material which would take nearly 30,000 truck trips. OSU-Cascades intends to expand slowly but thoughtfully— about one building every two years—in order to minimize impact on the surrounding community. Meet with project leaders at the OSU-Cascades site to learn about the approach to this innovative project, the significance for higher education in Central Oregon, and benefits to the neighboring community.
1:00 p.m. – 2:30 p.m. BREAKOUT SESSIONS
Public/Private Partnership Considerations for Building Your Emergency Operations
Sponsored by:
Re-Imagining Leadership: Responding to Complex Challenges
Sponsored by:
Update on HB 4123: A Pilot Project Focused on Local Coordination to Tackle Homelessness
Sponsored by:
2:30 p.m. – 3:00 p.m. Networking Break
3:00 p.m. – 4:30 p.m. Welcome and Keynote Speaker Eric Klinenberg - "Palaces for the People How Social Infrastructure Can Help Fight Inequality, Polarization, and the Decline of Civic Life"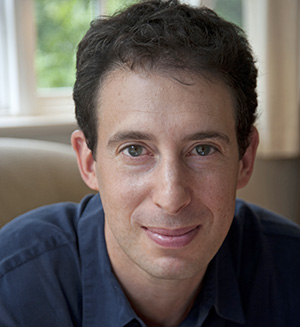 The future of cities and democratic societies rests not only on shared values, but on social infrastructure: the libraries, parks, and civic organizations where crucial connections are formed. Renowned sociologist and bestselling author Eric Klinenberg shows that when social infrastructure is robust, people are more likely to build ties with neighbors and invest in their communities; but when it's neglected, as seen recently, families and individuals must fend for themselves. He highlights innovative projects that address challenges like climate change and crime—while building social cohesion. Read more about Mr. Klinenberg
Sponsored by: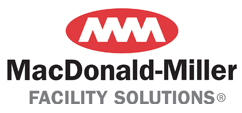 4:45 p.m. – 6:15 p.m. Welcome Reception
Sponsored by: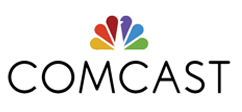 5:00 p.m. – 8:00 p.m. LOC Nominating Committee Meeting

Thursday, Oct. 6
7:00 a.m. – 5:30 p.m. Registration Open - Sponsored by: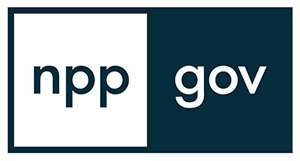 7:30 a.m. – 8:30 a.m. Breakfast with Trade Show
8:00 a.m. – 9:00 a.m. Small, Medium and Large Cities Networking
8:00 a.m. – 4:00 p.m. DEI Workshop - view agenda
8:00 a.m. – 2:00 p.m. Visit with U.S. Congressional Staff
9:00 a.m. – 12:00 p.m. Local City Tours
Prineville's Crooked River Wetlands Complex – The city of Prineville's successful Crooked River Wetland Complex is now complete and providing remarkable social, economic and environmental benefits to the community. Through this 120-acre, multipurpose project, the city is responsibly expanding its wastewater capacity, lowering system development charges, stabilizing monthly wastewater rates, creating a new public hiking trail system with numerous educational opportunities and improving riparian and instream conditions in the Crooked River.
Sponsored by: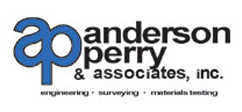 Affordable Housing Tour – Bend has been a national leader in producing affordable housing in a variety of formats. This tour will visit multiple sites, including some under development, to showcase the innovative approaches Bend has taken to produce and deliver this service.
Sponsored by:

9:15 a.m. – 10:15 a.m. BREAKOUT SESSIONS
How to Engage with Your Constituents
Sponsored by:
How Cities, Counties and Special Districts Can Work Together
From Protests and Rallies to Employee Speech and Public Comment: The First Amendment's Impact on Cities
Sponsored by:
Legislative Session: How to Lobby Your State Legislator
10:15 a.m. – 11:00 a.m. Networking Break
11:00 a.m. – 12:00 p.m. BREAKOUT SESSIONS
Social Media for Elected Officials
How to Recruit and Retain Effective Committee/Commission Members
DIY Lewis and Clark – Charting Your Community's Future Without a Facilitator
Housing Development - Thinking Outside the Box
12:00 p.m. – 1:30 p.m. Lunch with Trade Show
1:00 p.m. – 4:00 p.m. Local City Tours
Forest Service Air Center and Wildland Fire Dispatch – Explore the city's 30-acre campus on the northern section of the Redmond Airport, where smokejumpers, hotshots, air tankers, and other equipment deploy for fires. The dispatch center also operates from this location.
Newport Avenue Walking Tour – Learn how the city of Bend is finding innovative solutions to building the "Green Infrastructure" its community desires, and the challenges and lessons learned from constructing in a 100-year-old densely populated neighborhood with aging infrastructure. Just walking distance from beautiful downtown Bend, Newport Avenue is home to an eclectic array of restaurants, bakeries, and one of Bend's most popular neighborhood grocery stores. The community values the winding sidewalks and tree lined streets and doesn't want that to change with the improvements. The city had to balance the goals of the project with the sensitivities of the community.
1:30 p.m. – 2:30 p.m. BREAKOUT SESSIONS
Building the Bench – How to Bring the Next Generation Into the Fold
Sponsored by:
Helping Cities to Start a Broadband Infrastructure
Sponsored by:
Regional Rural Revitalization - A Model for Shared Prosperity
How to Make Sure "Park & Rec' Doesn't Become 'What the Heck?" – Best Practices in Good Council/Staff Relationships
2:30 p.m. – 3:00 p.m. Snack Break - Sponsored by:

3:00 p.m. – 4:00 p.m. BREAKOUT SESSIONS
Cooperate, Coordinate & Communicate Alongside Neighboring Cities
The Zen Ten Cyber Security Protections – When Ten? – Now!
Ways to Effectively Build a Relationship with State Elected Officials
6:00 p.m. – 8:30 p.m. Awards Dinner
Sponsored by: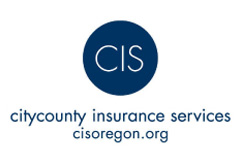 8:30 p.m. – 10:00 p.m. President's Reception
Friday, Oct. 7
7:30 a.m. – 12:30 p.m. Registration Open
8:00 a.m. – 9:00 a.m. Networking Breakfast
9:30 a.m. – 10:30 a.m. Closing Keynote - U.S. Senator Ron Wyden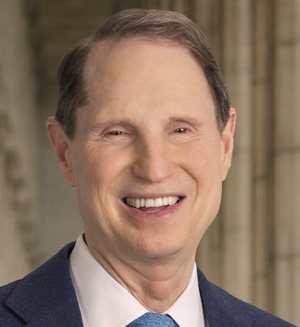 The federal government's partnership with local governments has grown exponentially in recent years with the passage of American Rescue Plan, the Coronavirus Aid, Relief, and Economic Security (CARES) Act, the Bipartisan Infrastructure Bill, and the Inflation Reduction Act of 2022. The LOC and its members are looking forward to hearing from Senator Wyden on his priorities for Oregon and sharing the city perspective on moving Oregon forward. Learn more about Senator Wyden
Sponsored by: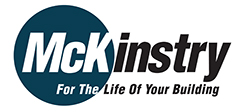 10:30 a.m. – 11:00 a.m. Break
11:00 a.m. – 12:30 p.m. Annual Membership Meeting