Opening Keynote - 97th Annual Conference
Eric Klinenberg, Author and Sociologist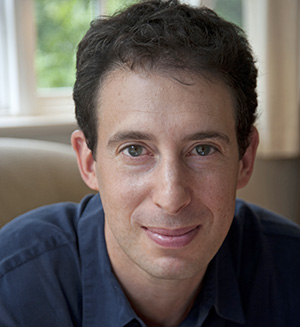 Wednesday, Oct. 5 at 3 p.m.
We are excited to welcome Author and Sociologist Eric Klinenberg as our Opening Keynote.
The future of democratic societies rests on shared values, and the social infrastructure to support them.
What is social infrastructure? To Eric Klinenberg, it is "the physical places and organizations that shape the way people interact." As he outlines in his timely book, Palaces for the People: How Social Infrastructure Can Help Fight Inequality, Polarization, and the Decline of Civic Life, there is an expansive historical context for this necessary, contemporary reconstruction of our shared spaces. Libraries, parks, churches and schools—all the places that strangers and familiars alike mingle and cross paths. In a talk that brings the material of the book to life, Klinenberg paints a vivid portrait of how our societies have worked until now—and what our governments, civic organizations, and individual citizens can do to reactivate and maintain this vision of social infrastructure. "[Klinenberg's] fantastic book reminds us that democracy is fortified and enlivened by people coexisting together in public, and that good design and support of a wide variety of public spaces can produce those mysterious things we call community, membership, a sense of belonging, a place, maybe a polity," says author Rebecca Solnit on Palaces for the People.
An innovative and optimistic speaker, Klinenberg's unique research sheds light on demographic, social, and environmental transformations. A professor of Sociology and Director of the Institute for Public Knowledge at New York University, Klinenberg's body of work include Heat Wave, where he looked at the future of cities in the age of climate change, and Going Solo, where he charted the societal impact of people who live alone. All together, Klinenberg offers audiences a spectrum of human life; how we live, and how we live together.
Klinenberg is a lively presence on stage, with a knack for finding humor and spontaneous insight. He has appeared on TV programs and podcasts (like This American Life) and has written for The Guardian, Rolling Stone, The New York Times Magazine, and The Wall Street Journal, among others. In his much-discussed New Yorker article, which appeared after Hurricane Sandy, Klinenberg looked at how to "climate-proof" cities, and explored the importance of communities and social networks during disasters. NPR named Palaces for the People as one of its Best Books of 2018. He earned his BA from Brown, and his master's and PhD from University of California, Berkely.