Conference Registration Opens August 2 at 8 a.m.
What you need to know
We are excited to host city leaders from across the state in person for the LOC's 96th Annual Conference October 21-23, 2021 at the Riverhouse in Bend. On Monday, August 2, at 8 a.m., conference registration and hotel reservations will open.
Register for the 96th Annual LOC Conference
Please read through the following information before registering:
Online registration is through the LOC regisistration system. If you have not used the LOC registration system, read the How to Register for LOC Events. If you do not have a username and password or are unsure what it is, you can email​​​​loc@orcities.org for assistance.
View the preliminary conference agenda to see available workshops, tours and other events.​​​​​​
For Hotel Reservations: You will first need to register for the conference. Once your registration is complete, you will receive an email confirmation with a unique reservation code, as well as further instructions on how to reserve your room. PLEASE NOTE: This email confirmation with the reservation code will automatically be sent to the email address of the person who is being registered. You can send the email confirmation to additional recipients. At the bottom of the Order Confirmation page, you will see the option to send the confirmation email to another person.

If you are registering on behalf of someone else and would like a copy of the confirmation and the reservation code, be sure to send yourself a copy of the confirmation. If you are registering multiple people, only one confirmation code is needed.
Register online by clicking the button below.
Scholarships Available
Conference scholarship applications are now being accepted, and the deadline for applications is 5 p.m. on August 6. We encourage applicants to register for the conference and choose the "Bill Me" option at check out. Once you know if your scholarship application has been accepted, we will either apply the scholarship to your registration fee, bill your city, or allow you to cancel the registration without penalty if you do not receive the scholarship.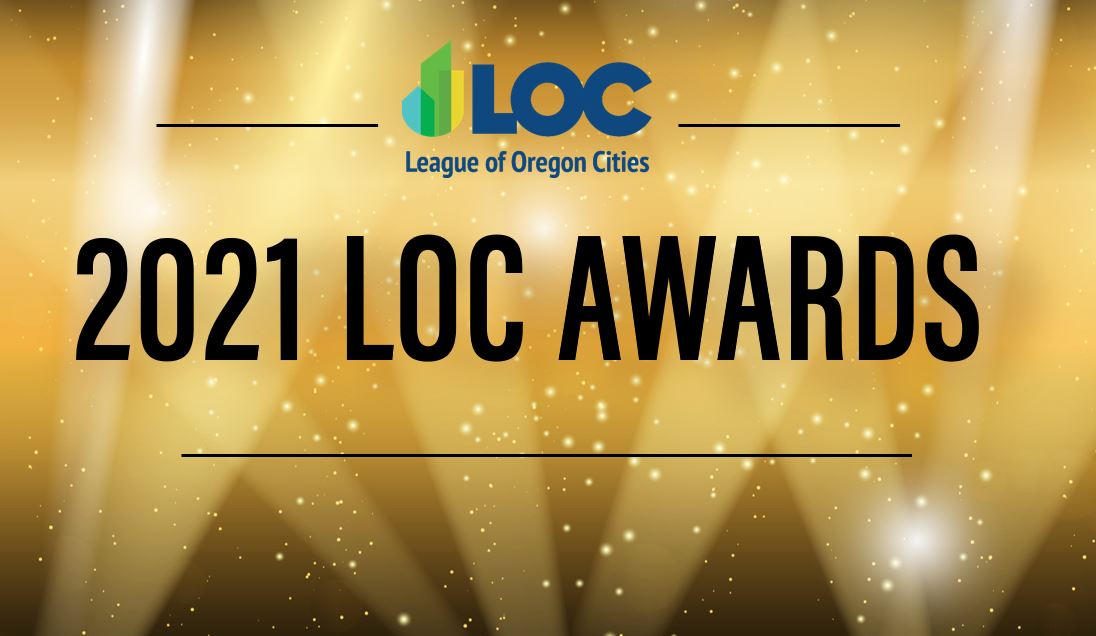 Award Nominations Now Open
The time has come to recognize great leaders and great projects in Oregon's cities. LOC members are invited to nominate elected or appointed leaders who have made outstanding contributions to their city for one of the LOC's prestigious awards. In addition, there are award categories for progressive and innovative city programs and projects.
The deadline to submit a nomination is Monday, September 13, 2021.
For the Budget
Cost per attendee
If registered Aug. 2 - Sept. 17
If registered after Sept. 17
LOC Full Member Registration
$375
$425
LOC Business Partners/Associates
$375
$425
Non-Member Government
$475
$525
Non-Member Corporate
$1,000
$1,050
Guest
$150
$150
Awards Dinner
$50
$50
Special Tours/Workshops
$50 - $150
$50 - $150
Note: Conference registration closes on October 8. After October 8, registration must be done on-site and will cost an additional $50.