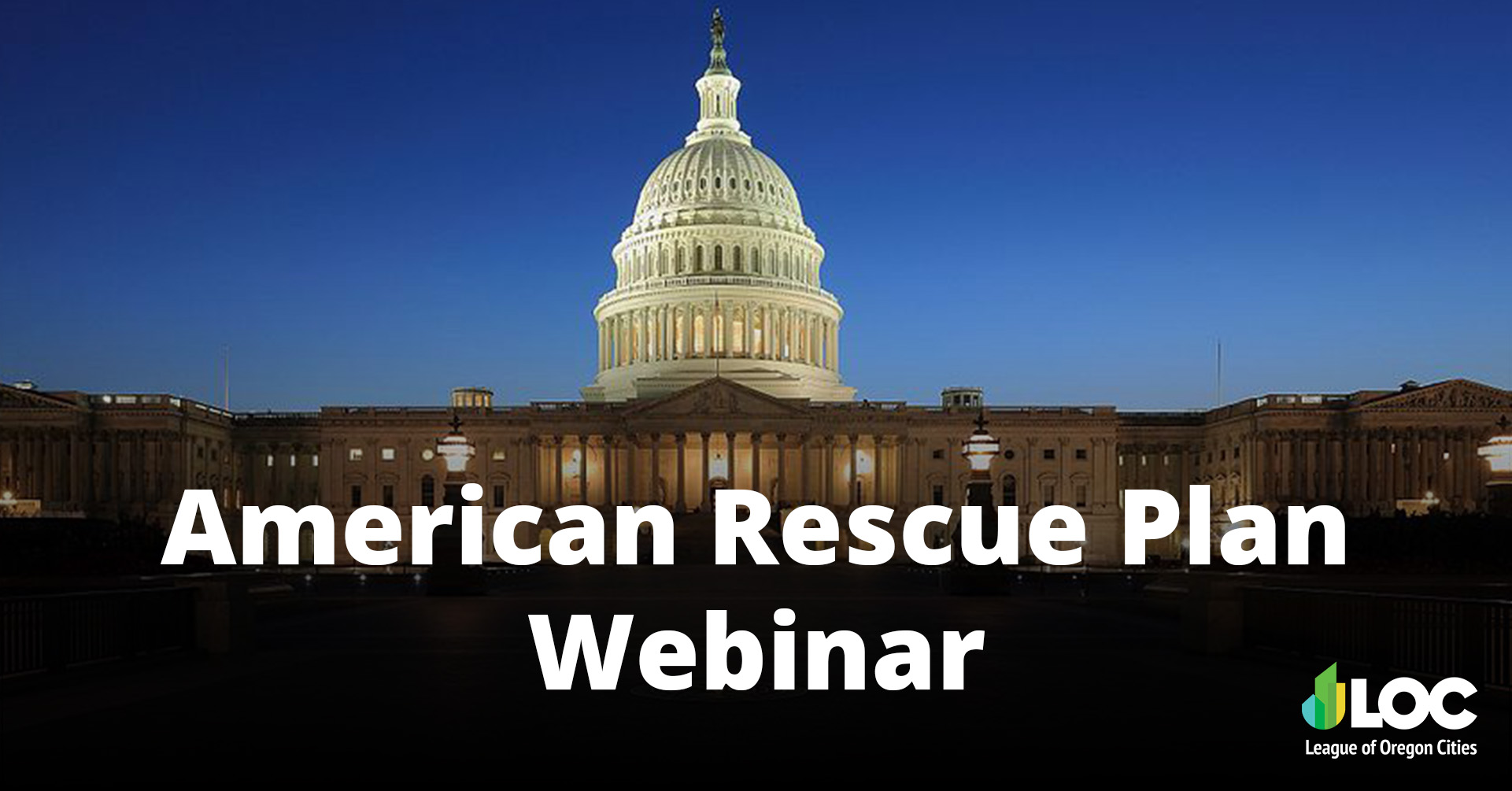 ARPA Guidance Webinar
Watch the webinar for an overview of U.S. Treasury guidance and answers to frequently asked questions.
Watch now
Funding
Cities in Oregon will directly receive more than $680 million through the Coronavirus Local Recovery Fund. Cities are divided into two groups based on the formula outlined in statute to distribute funds.
For Entitlement Units of Government (generally more than 50,000 population)
The first group is entitlement cities who are eligible to receive direct funding under the Community Development Block Grant program, generally cities over 50,000 in population. The U.S. Treasury has released what we believe are final allocation amounts for these metropolitan cities and you can find a list of these cities and their allocations. Metropolitan cities will receive their funds directly from Treasury and can sign up immediately to receive their distribution.
For Non-Entitlement Units of Government (generally less than 50,000 population)
On May 24, the U.S. Department of the Treasury issued additional American Rescue Plan Act (ARPA) guidance for non-entitlement units of local government (NEUs). This guidance applies to smaller cities, typically less than 50,000 in population, which will receive ARPA funds through the state as early as mid-June.
Based on the latest information, the LOC has revised estimates for distribution amounts for smaller cities. These are estimated figures only and are not verified by the U.S. Treasury or the state of Oregon.
Additional information is available from the U.S. Treasury.
NLC Fact Sheet: How Non-Entitlement Units of Local Government Access Recovery Funds
For any questions regarding ARP funds, please email LOC Lobbyist Mark Gharst at mgharst@orcities.org.