Agenda subject to change
Thursday, October 12
7:00 a.m. – 9:00 a.m. Trade Show & Continental Breakfast
8:00 a.m. – 3:15 p.m. Human Resources Workshop - Sponsored by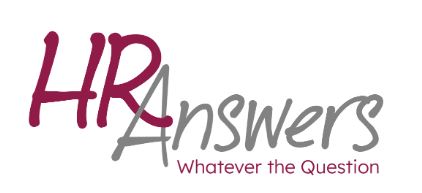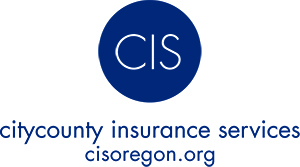 Managing Today's Municipal Workforce - What City Officials Need to Know
This human resources workshop is intended to provide city managers, human resource officials, supervisors, and city attorneys with the information they need to successfully manage today's municipal workforce. Recognized and respected employment lawyers and senior human resources officials from Oregon will provide educational and engaging sessions on emerging topics in the employment arena. View Agenda
8:30 a.m. – 11:30 a.m. OMA and OCCMA Joint Workshop
Joint Mayor and Manager Fall Workshop
Stephen DiJulio, principal at Foster Garvey, will lead participants through the roles and responsibilities of elected and appointed officials. He has assisted local governments on legal and governance issues for more than 45 years, including serving as a city attorney and administrator. Topics will include:
How your role can minimize divisiveness that undermines citizen trust in government;
How effective communication strategies build a strong organizational culture to promote relations with city staff and the community; and
Legal issues impacting public official speech rights and ethical considerations.
8:30 a.m. – 11:30 a.m. Councilors Workshop - Building a Successful Organization By Building Healthy Relationships
Speaker: Ron Holifield, Chief Executive Officer, Strategic Government Resources
There are many circumstances in which elected officials and managers can affect the day-to-day lives of staff and the community. Dysfunctional relationships between staff, management, and council can lead to uncomfortable exits and even lawsuits that take focus away from a city's accomplishments. How do we build a thriving organization? Key takeaways from this session include: working better as a team, working with purpose, and building successful relationships.
11:30 a.m. – 12:30 p.m. OCCMA Business Meeting and Lunch
11:30 a.m. – 12:30 p.m. OMA Business Meeting and Lunch
11:30 a.m. – 1:00 p.m. Lunch (for staff, exhibitors, and tour attendees)
11:45 a.m. – 12:45 p.m. People of Color Caucus Business Meeting
12:45 p.m. – 2:45 p.m. Local City Tours
UO Knight Campus and CAMCOR Tour - Students Impacting Industry Across Oregon
Sponsored by
The Phil and Penny Knight Campus for Accelerating Scientific Impact is a $1B+ scientific enterprise that is advancing biomedical research to impact society, training a new generation of scientists, and forging tighter ties with local industries and entrepreneurs. The tour will include leadership from the Knight Campus and the Knight Campus Graduate Internship Program, which trains master's students in real-world knowledge and skills, places them in 9-month paid internships in Oregon and beyond in the fields of bioinformatics, optics, polymers, photovoltaics, and semiconductors, and has a 90% success rate in employing graduates in their fields within three months of graduation.

CAMCOR (Center for Advance Materials Characterization in Oregon) is a full-service, comprehensive materials characterization center housed at the UO. CAMCOR, known as Oregon's High-Tech Extension Service, hosts capital-intensive equipment and professional staffing to provide high-resolution imaging, x-ray microanalysis, device fabrication, chemical characterization, polymer analysis and much more.
Unhoused Shelter and Affordable Housing Tour
Homelessness is a critical topic for cities throughout Oregon. Eugene has faced an intense challenge for several years, and has developed an evolving and balanced response to increase shelter and support services, facilitate more affordable housing, and problem-solve for community livability. City staff will lead a tour visiting different models of city shelter sites, and discuss successes and lessons learned from the last few years.
Eugene Airport Tour
This tour will include a presentation of future expansion plans for the airport and a guided tour of the airfield, terminal, air cargo, and ARFF station.
1:00 p.m. – 2:30 p.m. BREAKOUT SESSIONS
Connecting the Dots: Collaborating Across Systems to Improve Behavioral Health Access
Sponsored by
Unlocking Resilient Communities: Navigating Water, Energy, and Building Solutions
Sponsored by
How Cities are Encouraging Needed Housing Development
Sponsored by
A Municipal Marketing Campaign – Building Community Support for Your City's Infrastructure Projects
Sponsored by
2:30 p.m. – 3:15 p.m. Networking Snack Break - Sponsored by

3:15 p.m. – 4:45 p.m. Welcome and Keynote: Bill Strickland, Author and Community Leader - Sponsored by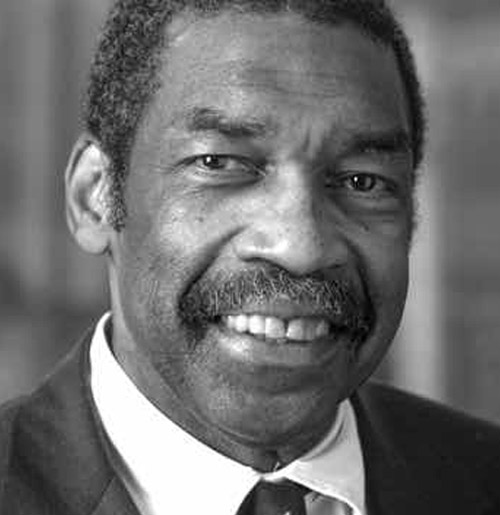 Raised in a rough part of Pittsburg and facing a dark path as he grew, Bill Strickland saw the course of his life changed in high school by the power of one teacher. From this teacher's mentorship, Bill developed a new passion, and the experience led him to eventually build centers for young adults and children who would not otherwise been given a chance in their communities.
Join us to hear about Bill's efforts to end the terrible cycle of poverty and poor education, and how city leaders can similarly help the people in their communities.
​​​​​​​5:00 p.m. – 8:00 p.m. LOC Nominating Committee Meeting
4:45 p.m. – 6:15 p.m. Welcome Reception - Sponsored by
Friday, October 13
7:30 a.m. – 9:00 a.m. Breakfast with Trade Show
8:00 a.m. – 9:00 a.m. Small, Medium and Large Cities Networking
8:00 a.m. – 4:10 p.m. Housing Workshop - Presented by

Sponsored by


View Agenda
9:00 a.m. – 12:00 p.m. Local City Tours
Oregon Country Fair Tour
Veneta's goal for this tour is to demonstrate that strong communities can be built by working together. The Oregon Country Fair (OCF) hosts more than 20,000 volunteers and 45,000 attendees each year. The three-day event brings a temporary "city" to Veneta year after year, relying solely on the help of volunteers with a passion to cultivate creative experiences. This city also includes its own water system, a security team, recycling services, cellular services, emergency care, and much more. Tour participants will go behind the curtain and see for themselves how organizers spend nearly an entire year preparing for this event. NOTE: All tours are subject to date and time change
'2nd' and Chambers Fire Training and Operations Facility Tour
Sponsored by
This tour offers an introduction to Eugene's unique two-city metro department. Attendees will walk through the common spaces and bays of one of the busiest fire stations in Eugene and learn what it takes to keep a fire department of this size geared up and rolling every day. The tour will also include an introduction to the functions of the 9-1-1 call center and a chance to see the operations floor from the viewing area. NOTE: All tours are subject to date and time change.
Metropolitan Wastewater Management Commission (MWMC) Tour
Sponsored by
The MWMC is a cooperative community partnership that streamlines services, maximizes investment and meets or exceeds environmental quality regulations. This benefits the cities of Eugene and Springfield, along with Lane County, while improving the quality of life in these communities. This tour will visit the regional wastewater facilities, which include the treatment plant, the Biocycle Farm, the Biogas capture system, and the Biocyle Farm, which are all maintained by the city of Eugene. NOTE: All tours are subject to date and time change.
9:00 a.m. – 10:30 a.m. BREAKOUT SESSIONS
Maximizing Existing Revenue and Looking Out of State for Inspiration
Sponsored by
Succession Planning: Preparing for Tomorrow's Workforce Today
10 Tips to Successfully Pass a Local Option Levy
Empowering Cities: Navigating Federal Broadband Investments for Inclusive Digital Transformation
Sponsored by
Creating Inclusive and Deliberative Local Democracies
Conflict Styles & Collaborative Governance
10:30 a.m. – 11:00 a.m. Networking Break
11:00 a.m. – 12:00 p.m. BREAKOUT SESSIONS
What Fire Chiefs Want City Councils to Know about Wildfire
What HR Professionals Wish Their Elected Officials Knew about HR
Increasing Community & Civic Engagement in Both Urban and Rural Areas​​​​​​​
Sponsored by
The Use of Artificial Intelligence in Government: Navigating Challenges and Embracing Opportunities
Beyond the Beltway: Influencing Federal Policy Through Grassroots Engagement & Securing Federal Earmarks
Access to Funding for Rural Development
12:00 p.m. – 1:30 p.m. Lunch with Trade Show
12:15 p.m. – 1:15 p.m. Women's Caucus Business Meeting
1:00 p.m. – 4:00 p.m. Local City Tours
Hayward Field and Tales of Hosting the World Tour
Sponsored by
University of Oregon representatives and partners will provide a behind-the-scenes tour of the newly renovated Hayward Field while sharing details of the coordination and partnerships - including with the cities of Eugene and Springfield - involved in hosting everything from all-comers track meets, to multiple Olympic Trials, to the World Championships in 2022.
Downtown Eugene: How New Development is Transforming the City Center Tour
This walking tour will visit recent public and private investments in the core of the city's downtown area. It will start at the Famers Market, go through the Willamette Connection to the 5th Street Market, and end at the Riverfront. Attendees will learn how the projects were funded and implemented.
Public Art and Library Tour
This walking tour will include a visit to the library, where attendees will learn about the city's efforts to achieve equity and inclusion. Attendees will then walk to the Parking Garage Art Series to learn about downtown public art efforts, including murals from the 20x20 projects.
West Eugene Wetland Mitigation Bank Tour
This tour will include an overview of the system, fire mitigation efforts, new trails, and facilities that were supported by a voter-approved parks & recreation bond. This is a walking tour – please dress accordingly with walking shoes and bring water. NOTE: All tours are subject to date and time change.
1:30 p.m. – 2:30 p.m. BREAKOUT SESSIONS
Social Media 101: It Doesn't Have to be Scary - How to Use Social Media as a Tool to Better Communicate With and Engage Your Community
Navigating Truth in the Digital Age: Strategies for Managing Misinformation on Social Media
Being Prepared for Violence at a Council/Public Meeting
How Property Tax Disparity Has Been Impacted by the Wild Housing Market
Council Compensation: "You Make How Much?"
How to Find, Successfully Secure, and Manage Grants​​​​​​​
Sponsored by
2:30 p.m. – 3:00 p.m. Networking Break
3:00 p.m. – 4:00 p.m. BREAKOUT SESSIONS
Navigating UGB Expansions in Oregon
Building Economic Mobility and Equity: Supporting Entrepreneurs and Small Businesses
Making Equity Stick: City Charter Revisions and Other Systemic Changes
Cybersecurity Challenges and Resources: Fortifying Cities from Cyber Threats​​​​​​​
Sponsored by
Top Three Legal Issues Facing Cities
Sponsored by
6:00 p.m. – 8:00 p.m. Awards Dinner - Sponsored by

8:00 p.m. – 9:00 p.m. President's Reception
Saturday, October 14
7:30 a.m. – 8:30 a.m. Networking Breakfast
8:30 a.m. – 10:00 a.m. Addressing Oregon's Homeless Crisis – Where Are We? - Sponsored by

Speakers:
Teri Lenahan, Mayor, North Plains
Ted Wheeler, Mayor, Portland
Dave Drotzmann, Mayor, Hermiston
Claire Hall, Lincoln County Commissioner
As Oregon continues to face a houseless crisis, historic state investments, emergency orders, and regional efforts are in various stages of progress across the state. This session will provide an overview of the governor's executive orders, recent state funding, the HB 4123 Pilot Projects, the Oregon Mayors Association's Homelessness Taskforce, and the community efforts in progress statewide. The presentation will conclude with a guided discussion for cities to share their ideas, successes, and challenges with one another.
10:15 a.m. – 11:15 a.m. Closing Keynote - Practical Advice for Working Effectively Work with State and Federal Legislators - Sponsored by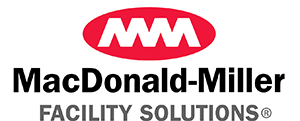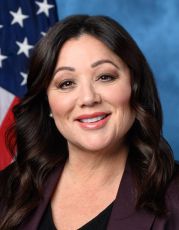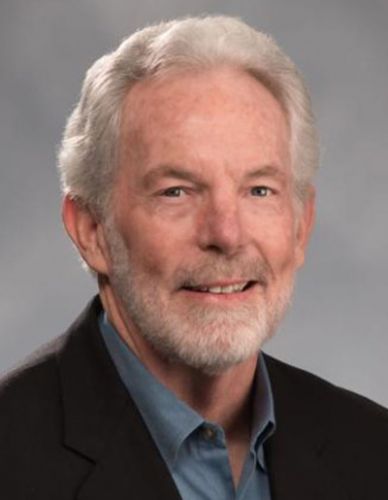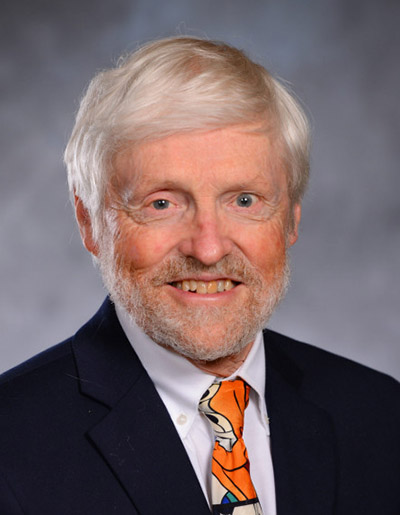 Facilitator: Steve Callaway, LOC President, Mayor of Hillsboro
Speakers:
Lori Chavez-DeRemer, U.S. Congresswoman
Dick Anderson, Oregon State Senator, District 5
John Lively, Oregon State Representative, District 7
Join U.S. Congresswoman Lori Chavez-DeRemer, Oregon State Senator Dick Anderson, and Oregon State Representative John Lively, all three former Oregon mayors, on what they wish they would have known about working with state and federal officials when they were serving in local government. These three leaders will provide practical tips and advice to attendees on how to effectively work with their state and federal counterparts.
11:15 a.m. – 11:30 a.m. Break
11:30 a.m. – 12:30 p.m. Annual Membership Meeting