November Reimbursement Window Closes Today for CRF Grant Funds
Cities have until today, November 20 to report any eligible expenses that were incurred by November 6 for their Coronavirus Relief Fund (CRF) grant. The deadline to use these funds is December 30, but cities are strongly encouraged to spend any unused funds by December 11 so they may be included in the next reimbursement window. The Oregon Department of Administrative Services (DAS) has reported on city utilization of CRF grants as of the October reimbursement window, and city leaders can see how their city ranks in terms of funds expended here.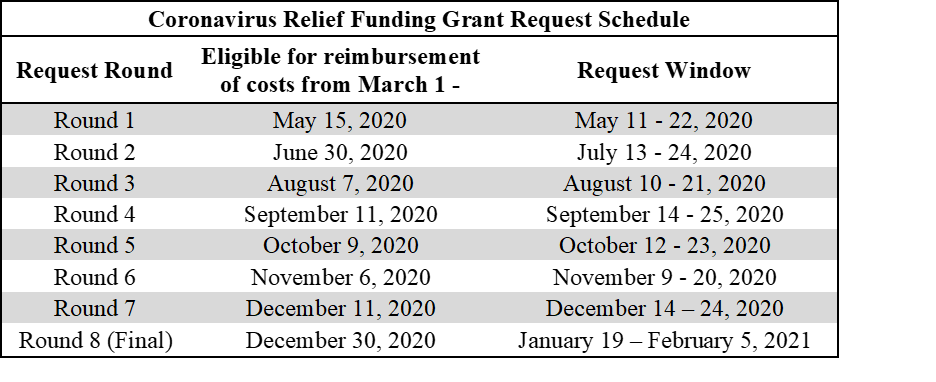 Cities with concerns about spending the remainder of their allocation should review the October 23 LOC Bulletin article for information on a recently released secretary of state audit that clarified how to claim reimbursement for public safety expenses. Additional information on this new option for utilizing funds is available - skip ahead to 26:40 in this recent LOC training video.
The links below connect with resources to help with the registration and reimbursement process:
Contact: Mark Gharst, Lobbyist for Tax, Finance, and Economic Development - mgharst@orcities.org or 503-991-2192
Last Updated 11/20/20